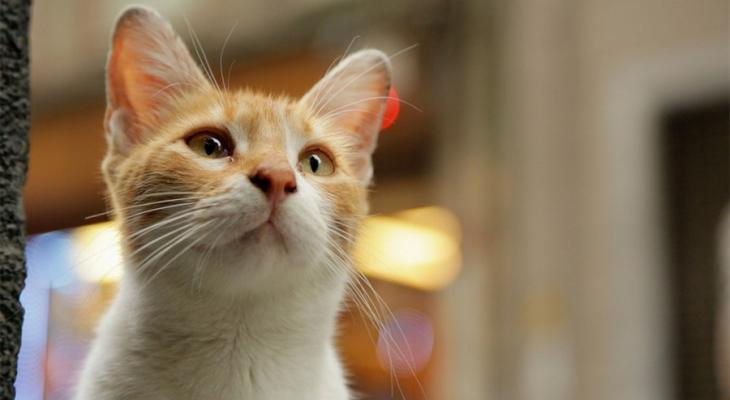 May
25
Kedi VOD // Hot Docs at Home
Available to stream as of May 25, pre-order your ticket now.
Discover (or re-discover) comforting favourites from the Hot Docs Cinema repertoire with our ongoing Best Of collection.
One of the most popular films in Hot Docs Cinema history, Kedi transports you to the colourful streets of Instanbul where cats have roamed freely without human masters for thousands of years. Through sumptuous cat's-eye-view cinematography, explore the lives of seven captivating felines and their intrinsic connection to the ancient port city they make so rich. Claiming no owners, they live between two worlds, bringing joy and purpose to those humans they choose to adopt. A warm-hearted love letter to the animals around us, if anything can make you feel better right now, it's this purrfect documentary.
In Turkish, with English subtitles.
The film will be available for 48 hours from when you start the stream. Please note streaming is only possible from inside Canada.
____________________________________________________________
Please visit our website for more information on Hot Docs at Home streaming titles: bit.ly/2yQy5NX
Hot Docs Ted Rogers Cinema
DETAILS
Hot Docs Ted Rogers Cinema
(416) 637-3123
506 Bloor St West
Toronto ON M5S 1Y3
Canada
DATE & TIME
-
[ Add to Calendar ]
2020-05-25 04:00:00
2020-06-20 03:59:00
Kedi VOD // Hot Docs at Home
<p>Available to stream as of May 25, pre-order your ticket now.</p> <p> Discover (or re-discover) comforting favourites from the Hot Docs Cinema repertoire with our ongoing Best Of collection.</p>
506 Bloor St West
Toronto ON M5S 1Y3
Canada
Bloor St. Culture Corridor
info@perceptible.com
America/Toronto
public
TICKETS