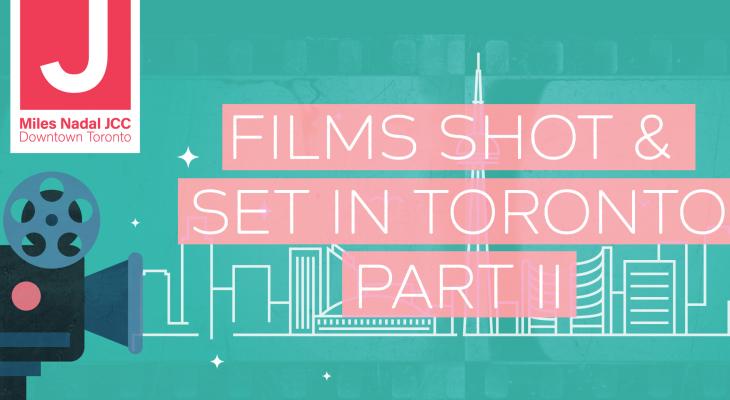 Jun
15
Films Shot and Set in Toronto: Toronto New Wave
Popular film critic Adam Nayman discusses the history of films shot and set in Toronto, and the depiction of the city as it changes.
Learn about the industrial and economic innovations of the tax-shelter era that remade Canada's biggest city into Hollywood North, and the subsequent explosion of the so-called "Toronto New Wave," a cycle of globally acclaimed films including work by David Cronenberg, Atom Egoyan and Patricia Rozema. Adam will also document the emergence in the 2010s of a so-called "New New Wave" whose members are behind some of 2020's most important upcoming Canadian releases - films that will hopefully be available to see in a moment that at once destabilized and reshaped the local and national cinematic landscape.
Adam Nayman is a well-respected film critic, author and lecturer. He has been a member of the Toronto Film Critics Association since 2002, and he has programmed and hosted films for the Toronto International Film Festival's Reel Talk series. Adam regularly writes about film for publications such as The Globe and Mail, The Ringer, Sight and Sound and Reverse Shot, and his reviews have been published in The Walrus, The Village Voice and Film Comment. He is a contributing editor for Cinema Scope and POV, has reviewed books for Quill and Quire, and was a staff writer for season one of The Vice Guide to Film. He has also written three books: It Doesn't Suck: Showgirls; Confusion and Carnage: Ben Wheatley; and The Coen Brothers: This Book Really Ties the Films Together. Adam regularly lectures about film at the University of Toronto and Ryerson University. At the Miles Nadal JCC, he has programmed and hosted films for the Toronto Jewish Film Society, and has taught the very popular series "In Nayman's Terms", "That's Entertainment! The Evolution of the Hollywood Musical" and "The New Hollywood of the 60s & 70s: Geniuses in the System".
DETAILS
DATE & TIME
-
[ Add to Calendar ]
2020-06-15 17:30:00
2020-06-15 19:00:00
Films Shot and Set in Toronto: Toronto New Wave
<p><strong>Popular film critic Adam Nayman discusses the history of films shot and set in Toronto, and the depiction of the city as it changes.</strong></p>
Bloor St. Culture Corridor
info@perceptible.com
America/Toronto
public
TICKETS