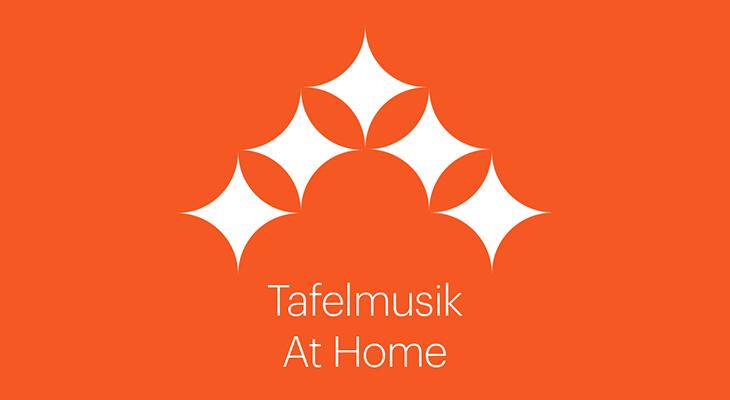 Jun
10
Tafelmusik at Home: Fantasia
Welcome to Tafelmusik at Home, our new online concert series. If you can't come to us, we will bring the concert experience to you! Hosted by Tafelmusik musicians from their homes, each program lasts about an hour and combines works that may be new to your ears with music you know and love. Be sure to stay until the end for live Q&A sessions with featured musicians. Join us for this new way to experience the beauty of Tafelmusik. 
Tafelmusik at Home: Fantasia
Wed June 10, 2020 at 7pm EST, Online
Treat yourselves to the distinctive sound of solo harpsichord in this concert featuring the world premiere of Phantom of Goldberg by Canadian composer Grégoire Jeay, performed by Charlotte Nediger. The first half features solo turns by violinist Patricia Ahern playing music by Telemann, and violist Brandon Chui performing an arrangement of a Bach partita.
Patricia Ahern, violin | Brandon Chui, viola | Charlotte Nediger, harpsichord
Patricia Ahern, violin
George Philipp Telemann (1681–1767) Fantasia no. 7 in E-flat Major: Dolce – Allegro – Largo – Presto
Brandon Chui, viola
Johann Sebastian Bach (1685– 1750) Partita in G Minor: Allemande – Corrente – Sarabande – Bourrée Anglaise
Charlotte Nediger, harpsichord
TICKET INFORMATION
This concert is Choose-What-You-Pay: tickets are available for $5, $10, or $20. Choose-What-You-Pay allows you to pay what you feel the value of the concert is. When determining your admission price, consider how many in your household will be enjoying this concert with you. Thank you for your support and we can't wait for you to join us.
Once you have purchased a ticket, you will receive a confirmation email which contains a link to watch. The concert will be streamed live on Wednesday June 10, 2020 at 7pm EST, at this link.
NEED HELP?
If you are having difficulty accessing your ticket, or the concert, please review this how-to guide, or contact our box office at 1-833-964-6337 or tickets@tafelmusik.org.
Tafelmusik Baroque Orchestra and Chamber Choir
DETAILS
Tafelmusik Baroque Orchestra and Chamber Choir
(416) 964-6337
427 Bloor Street West
Toronto ON M5S 1X7
Canada
DATE & TIME
-
[ Add to Calendar ]
2020-06-10 23:00:00
2020-06-11 00:00:00
Tafelmusik at Home: Fantasia
<p><strong>Welcome to Tafelmusik at Home, our new online concert series. If you can't come to us, we will bring the concert experience to you!</strong> Hosted by Tafelmusik musicians from their homes, each program lasts about an hour and combines works that may be new to your ears with music you know and love. Be sure to stay until the end for live Q&amp;A sessions with featured musicians. Join us for this new way to experience the beauty of Tafelmusik. </p> <p><strong>Tafelmusik at Home: Fantasia</strong></p> <p><strong>Wed June 10, 2020 at 7pm EST, Online</strong></p>
427 Bloor Street West
Toronto ON M5S 1X7
Canada
Bloor St. Culture Corridor
info@perceptible.com
America/Toronto
public
TICKETS