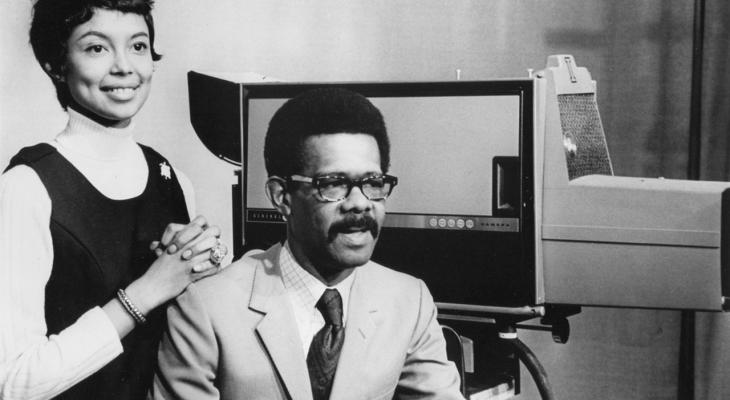 Jan
14
Mr. Soul VOD // Hot Docs at Home
Premiering in 1968, SOUL! was the first nationally broadcast all-Black variety show on public television, introducing the radical voices of Patti Labelle, Toni Morrison and James Baldwin and more to the American mainstream. Discover this lost chapter in pop culture history through the lens of the show's visionary—and openly gay—host, Ellis Haizlip. With a keen ear for talent and commitment to charting new territory in the wake of the civil rights movement, Haizlip propelled a cultural shift so powerful, it even pushed Nixon into action. From Sydney Poitier to Harry Belafonte, go backstage with the show's iconic performers and learn about the complex man who was the SOUL! of it all.
Part of our Black History Month program
Tickets: $9.99 Hot Docs Members save on new releases—join now.
Hot Docs Ted Rogers Cinema
DETAILS
Hot Docs Ted Rogers Cinema
(416) 637-3123
506 Bloor St West
Toronto ON M5S 1Y3
Canada
DATE & TIME
-
[ Add to Calendar ]
2021-01-14 17:00:00
2021-03-12 04:59:00
Mr. Soul VOD // Hot Docs at Home
<p>Premiering in 1968, <em>SOUL!</em> was the first nationally broadcast all-Black variety show on public television, introducing the radical voices of Patti Labelle, Toni Morrison and James Baldwin and more to the American mainstream. Discover this lost chapter in pop culture history through the lens of the show's visionary—and openly gay—host, Ellis Haizlip. With a keen ear for talent and commitment to charting new territory in the wake of the civil rights movement, Haizlip propelled a cultural shift so powerful, it even pushed Nixon into action.</p>
506 Bloor St West
Toronto ON M5S 1Y3
Canada
Bloor St. Culture Corridor
info@perceptible.com
America/Toronto
public
TICKETS