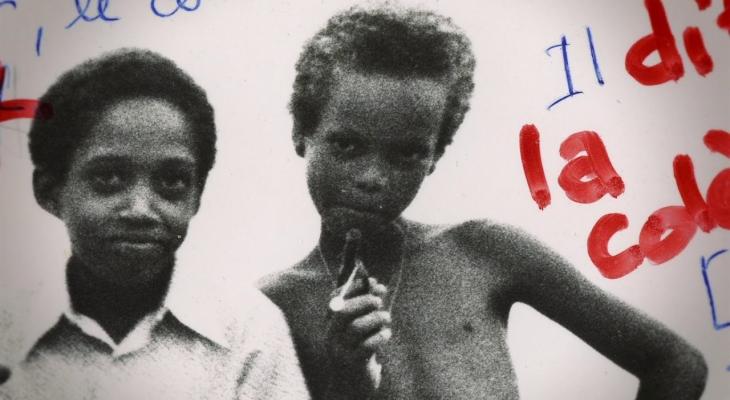 Feb
25
Spotlight on Québec: Jongué, carnet nomade (Jongué, A Nomad's Journey) VOD // Hot Docs at Home
Born in France to a Polish mother and a Guyanese father, writer and photographer Serge Emmanuel Jongué arrived in Montreal in 1975 and would spend the following decades documenting the humanity and struggles of colonized peoples. Jongué's massive body of work was ahead of its time, grappling with questions around identity, belonging and immigration that remain urgent today. Told through Jongué's own words and images, Carlos Ferrand's fascinating portrait creatively immortalizes the brilliant avant-garde vision of an activist artist who died too young, a precursor to many of the voices we hear today.
In French with English subtitles
This program is presented by SODEC, in collaboration with the Montreal International Documentary Festival (RIDM).
______________________________________________________
Né d'une mère polonaise et d'un père guyanais, Serge Emmanuel Jongué était un écrivain photographe hanté par les questions d'identité et de mémoire des peuples colonisés. Installé à Montréal dès les années 1970, Jongué a bâti une œuvre originale et percutante à l'avant-garde de questionnements actuels. Entièrement composé de textes et d'images de l'artiste, le nouveau film de Carlos Ferrand immortalise de façon créative la vie d'un artiste engagé, trop vite disparu, et précurseur de nombreuses voix qui s'élèvent de nos jours.
En français avec sous-titres en anglais
______________________________________________________
Spotlight on Québec: With a distinct artistic sensibility and richness of diverse stories, Québec has earned a reputation as one of the most vibrant cinematic regions in the country. Explore la Belle Province through this selection of festival favourites and hidden gems from across the province, curated in partnership with the Montreal International Documentary Festival (RIDM).
This free title is available exclusively to Members. Join our community to unlock access to this and more free premium programming on Hot Docs at Home each month.
Hot Docs Ted Rogers Cinema
DETAILS
Hot Docs Ted Rogers Cinema
(416) 637-3123
506 Bloor St West
Toronto ON M5S 1Y3
Canada
DATE & TIME
-
[ Add to Calendar ]
2021-02-25 17:00:00
2021-04-30 03:59:00
Spotlight on Québec: Jongué, carnet nomade (Jongué, A Nomad's Journey) VOD // Hot Docs at Home
<p>Born in France to a Polish mother and a Guyanese father, writer and photographer Serge Emmanuel Jongué arrived in Montreal in 1975 and would spend the following decades documenting the humanity and struggles of colonized peoples. Jongué's massive body of work was ahead of its time, grappling with questions around identity, belonging and immigration that remain urgent today.</p>
506 Bloor St West
Toronto ON M5S 1Y3
Canada
Bloor St. Culture Corridor
info@perceptible.com
America/Toronto
public