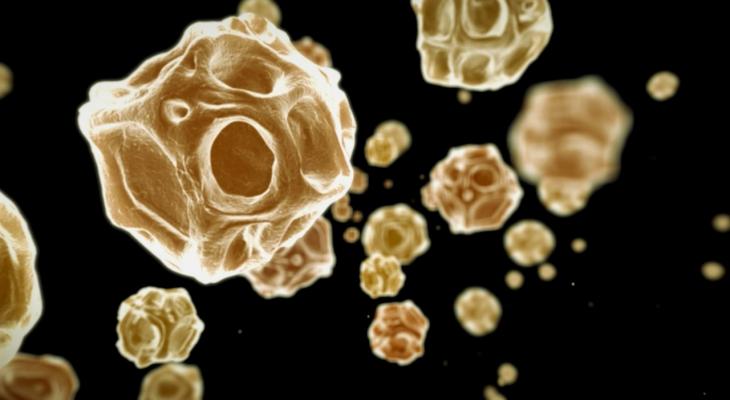 May
27
High Minded: The Creeping Garden VOD // Hot Docs at Home
Take a psychedelic plunge into the extraordinary world of plasmodial slime moulds—a rare, super-intelligent organism that moves like a plant/animal hybrid right beneath our feet. Like a vintage sci-fi picture, The Creeping Garden takes you through petri dishes, fungariums and mazes as fringe scientists, artists and mycologists collaborate with this extraordinary substance to make musical compositions, project future population shifts and re-imagine the textures of life as we know it. Filmed under a microscope with stunning time lapse footage, and an entrancing electronic score by Sonic Youth's Jim O'Rourke, this film will leave you giddy and delirious with wonder.
High Minded: It's legal now. A collection of documentaries for the high minded, featuring the biggest-thinking, most visually profound and psychedelic documentary cinema.
This free title is available exclusively to Members. Join our community to unlock access to this and more free premium programming on Hot Docs at Home each month.
Hot Docs Ted Rogers Cinema
DETAILS
Hot Docs Ted Rogers Cinema
(416) 637-3123
506 Bloor St West
Toronto ON M5S 1Y3
Canada
DATE & TIME
-
[ Add to Calendar ]
2021-05-27 16:00:00
2021-07-30 03:59:00
High Minded: The Creeping Garden VOD // Hot Docs at Home
<p>Take a psychedelic plunge into the extraordinary world of plasmodial slime moulds—a rare, super-intelligent organism that moves like a plant/animal hybrid right beneath our feet. Like a vintage sci-fi picture, <em>The Creeping Garden</em> takes you through petri dishes, fungariums and mazes as fringe scientists, artists and mycologists collaborate with this extraordinary substance to make musical compositions, project future population shifts and re-imagine the textures of life as we know it.</p>
506 Bloor St West
Toronto ON M5S 1Y3
Canada
Bloor St. Culture Corridor
info@perceptible.com
America/Toronto
public