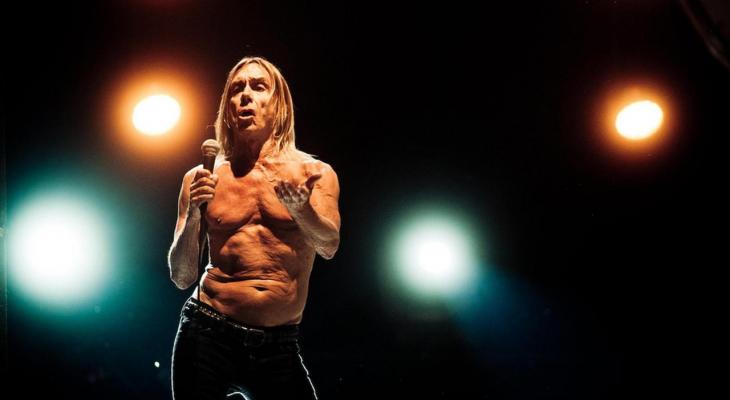 Aug
31
Gimme Danger VOD // Hot Docs at Home
"Of all the people I've met, I've never been more intimidated, more anxious, more starstruck than when I met Iggy Pop." - Anthony Bourdain
A non-conformist with a lifelong passion for punk rock, Anthony Bourdain was more than just a celebrity chef, he was a true punk provocateur—and he found a kindred spirit in the godfather of the movement, Iggy Pop. The legendary frontman and his band's storied rise to underground fame is chronicled here by acclaimed director Jim Jarmusch. Presenting the context of The Stooges emergence musically, culturally and historically, Gimme Danger also relates their adventures and misadventures while charting the reasons behind their long-lasting legacy.
A Tribute to Anthony Bourdain: In conjunction with the premiere of Roadrunner: A Film About Anthony Bourdain, explore the many sides of the inimitable chef, storyteller and adventurer on Hot Docs at Home. Featuring a live Author Event with Bourdain's longtime co-author Laurie Woolever, the curated series includes docs on boundary-breaking cultural icons that embody his same unabashed, punk-rock spirit.
This free title is available exclusively to Hot Docs Members. Join now and save with our limited-time membership offer!
Hot Docs Ted Rogers Cinema
DETAILS
Hot Docs Ted Rogers Cinema
(416) 637-3123
506 Bloor St West
Toronto ON M5S 1Y3
Canada
DATE & TIME
-
[ Add to Calendar ]
2021-08-31 04:00:00
2021-10-29 03:59:00
Gimme Danger VOD // Hot Docs at Home
<p><em>"Of all the people I've met, I've never been more intimidated, more anxious, more starstruck than when I met Iggy Pop."</em> - Anthony Bourdain</p>
506 Bloor St West
Toronto ON M5S 1Y3
Canada
Bloor St. Culture Corridor
info@perceptible.com
America/Toronto
public
TICKETS