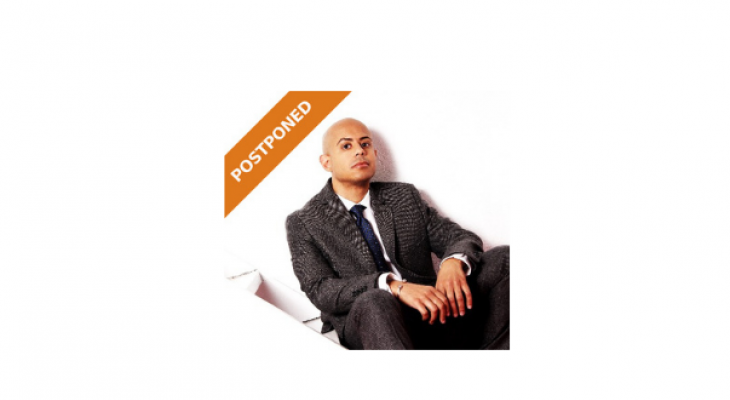 Nov
20
Stewart Goodyear with the Penderecki String Quartet and the Toronto Mendelssohn Choir
Stewart Goodyear, piano
Jonelle Sills, soprano
Beste Kalender, mezzo-soprano
Zachary Rioux, tenor
Korin Thomas-Smith, baritone
Pendercki String Quartet
Toronto Mendelssohn Choir
This concert is postponed. New date to be announced.
Proclaimed "a phenomenon" by the Los Angeles Times and "one of the best pianists of his generation" by the Philadelphia Inquirer, Royal Conservatory alumnus Stewart Goodyear is accomplished as an orchestral soloist, chamber musician, recitalist, and composer. On this evening, you will hear the world premiere of his piano quintet based on themes from Ludwig van Beethoven before he tackles LvB's final monumental work by paring it down to solo piano and voices.
The Penderecki String Quartet is known for its focus on contemporary chamber music. The Globe and Mail has referred to the quartet's "remarkable range of technical excellence and emotional sweep," and Fanfare magazine referred to it as "an ensemble of formidable power and keen musical sensitivity."

Program:
Stewart Goodyear: new piano quintet (world premiere)
Ludwig van Beethoven: Symphony No. 9 in D Minor, op. 125 (trans. Franz Liszt, S. 464/9), for solo piano, choir, and singers
PLEASE NOTE:
Information about our Covid-19 protocols is available here.
We are following all government recommendations and capacity limits.
We ensure safe physical distancing and mandatory masks at all of our concerts.
Tickets are now purchased by section, rather than for specific seats.
Individual specific seats are not being sold.
You can choose print-at-home tickets or to pick up your tickets at the box office on the day of the performance. Tickets are not currently being sent by mail.
On the day of the concert, The Conservatory will help you to access seat(s) within the section you have purchased, to ensure physical distancing protocols are followed.
Ticket purchasers will be provided with more information and special instructions prior to the concert date.
Please feel welcome to contact our wonderful box office team members at 416.408.0208, tickets@rcmusic.ca, or via the online form here, with any questions you may have. We are open Monday to Saturday 12pm (noon) to 5pm, and we are happy to help.
We are committed to bringing you inspiring live music – in a way that is safe and responsible.
DETAILS
(416) 408-0208
273 Bloor Street West
TELUS Centre for Performance and Learning
Toronto ON M5S 1W2
Canada
DATE & TIME
-
[ Add to Calendar ]
2020-11-21 01:00:00
2020-11-21 03:30:00
Stewart Goodyear with the Penderecki String Quartet and the Toronto Mendelssohn Choir
<p><strong>Stewart Goodyear</strong>, piano</p> <p><strong>Jonelle Sills,</strong> soprano</p> <p><strong>Beste Kalender</strong>, mezzo-soprano</p> <p><strong>Zachary Rioux</strong>, tenor</p> <p><strong>Korin Thomas-Smith</strong>, baritone</p> <p><strong>Pendercki String Quartet</strong></p> <p><strong>Toronto Mendelssohn Choir</strong></p> <p> </p> <p><strong>This concert is postponed. New date to be announced. </strong></p> <p> </p>
273 Bloor Street West
TELUS Centre for Performance and Learning
Toronto ON M5S 1W2
Canada
Bloor St. Culture Corridor
info@perceptible.com
America/Toronto
public
TICKETS