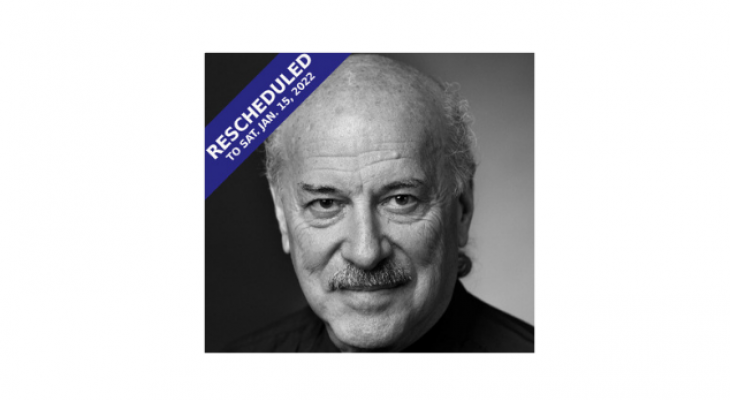 Jan
16
ARC Ensemble: Marc Neikrug's A Song by Mahler
This concert has been rescheduled to 21C Festival 2022: Saturday, January 15, 2022 8pm (next year).
A celebrated concert singer, famous for a particular Mahler love song, develops early onset Alzheimer's. The drama follows her (mezzo-soprano Jennifer Johnson Cano) and her husband (baritone Kelly Markgraf), who is also her pianist, as they confront their new reality. The tragic end result resolves in
a new, elevated understanding of their love. A Canadian premiere.
21C Music Festival
FEARLESS MUSICIANS / FRESH NEW SOUNDS
#21Cmusic
CLICK HERE TO VIEW ALL 21C MUSIC FESTIVAL CONCERTS
DETAILS
(416) 408-0208
273 Bloor Street West
TELUS Centre for Performance and Learning
Toronto ON M5S 1W2
Canada
DATE & TIME
-
[ Add to Calendar ]
2021-01-17 01:00:00
2021-01-17 03:30:00
ARC Ensemble: Marc Neikrug's A Song by Mahler
<p><strong>This concert has been rescheduled to 21C Festival 2022: Saturday, January 15, 2022 8pm (next year).</strong></p> <p> </p> <p>A celebrated concert singer, famous for a particular Mahler love song, develops early onset Alzheimer's. The drama follows her (mezzo-soprano Jennifer Johnson Cano) and her husband (baritone Kelly Markgraf), who is also her pianist, as they confront their new reality. The tragic end result resolves in</p> <p>a new, elevated understanding of their love. A Canadian premiere.</p> <p> </p> <p><strong>21C Music Festival </strong></p>
273 Bloor Street West
TELUS Centre for Performance and Learning
Toronto ON M5S 1W2
Canada
Bloor St. Culture Corridor
info@perceptible.com
America/Toronto
public
TICKETS