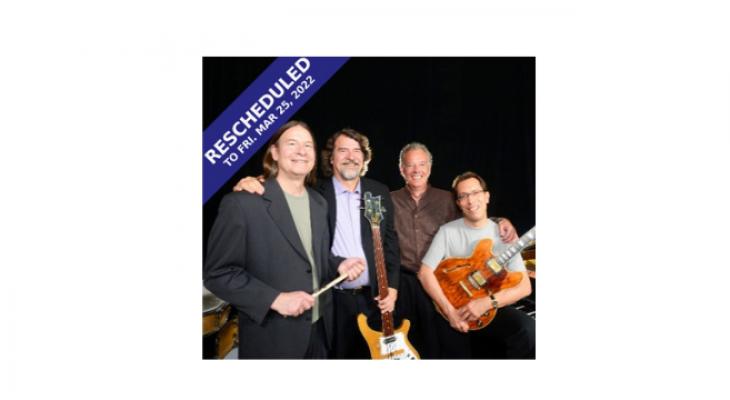 Apr
23
Brubeck Brothers Quartet Celebrate Dave Brubeck's Centennial
This concert has been rescheduled to Friday, March 25, 2022 at 8pm (next year).
This performance was originally scheduled for Saturday, November 28, 2020.
Celebrate the life and music of Dave Brubeck with his sons, bassist Chris, drummer Dan, and cellist Matt plus saxophonist Bobby Militello, who performed and recorded with Brubeck from the 1970s. This multimedia show with stories, video, and music performed by the Brubeck Brothers Quartet takes us on a journey along the timeline of Brubeck's extraordinary life and career. 
DETAILS
(416) 408-0208
273 Bloor Street West
TELUS Centre for Performance and Learning
Toronto ON M5S 1W2
Canada
DATE & TIME
-
[ Add to Calendar ]
2021-04-24 00:00:00
2021-04-24 02:00:00
Brubeck Brothers Quartet Celebrate Dave Brubeck's Centennial
<p><strong>This concert has been rescheduled to </strong><a href="https://www.rcmusic.com/events-and-performances/brubeck-brothers-quartet-celebrate-dave-brubec-(1)"><strong>Friday, March 25, 2022</strong></a><strong> at 8pm (next year).</strong></p> <p><em>This performance was originally scheduled for Saturday, November 28, 2020.</em></p>
273 Bloor Street West
TELUS Centre for Performance and Learning
Toronto ON M5S 1W2
Canada
Bloor St. Culture Corridor
info@perceptible.com
America/Toronto
public
TICKETS