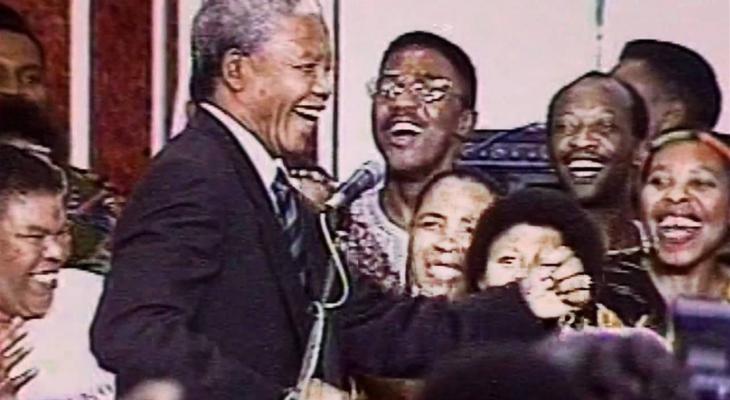 Apr
22
Game Changers // Music for Mandela VOD // Hot Docs at Home
Explore the role music played in the extraordinary life of one of the world's most important icons. From Nelson Mandela's imprisonment to his release to the present-day celebrations of his legacy, this inspirational film tracks the music born out of the former South African President fight for freedom, and how it became both a unifying force and weapon against apartheid. Combining striking visuals with performances by celebrated artists like Ladysmith Black Mambazo, the Soweto Gospel Choir, and Mandela's grandson Bambatha Mandela, Music for Mandela is a stirring tribute to the man himself—and to the ultimate power of music.
Game Changers: Celebrate the great thinkers, creators and agitators that inspire us to stand up for change.
This free title is available exclusively to Members. Join our community to unlock access to this and more free premium programming on Hot Docs at Home each month.
Hot Docs Ted Rogers Cinema
DETAILS
Hot Docs Ted Rogers Cinema
(416) 637-3123
506 Bloor St West
Toronto ON M5S 1Y3
Canada
DATE & TIME
-
[ Add to Calendar ]
2021-04-22 16:00:00
2021-06-25 03:59:00
Game Changers // Music for Mandela VOD // Hot Docs at Home
<p>Explore the role music played in the extraordinary life of one of the world's most important icons. From Nelson Mandela's imprisonment to his release to the present-day celebrations of his legacy, this inspirational film tracks the music born out of the former South African President fight for freedom, and how it became both a unifying force and weapon against apartheid.</p>
506 Bloor St West
Toronto ON M5S 1Y3
Canada
Bloor St. Culture Corridor
info@perceptible.com
America/Toronto
public