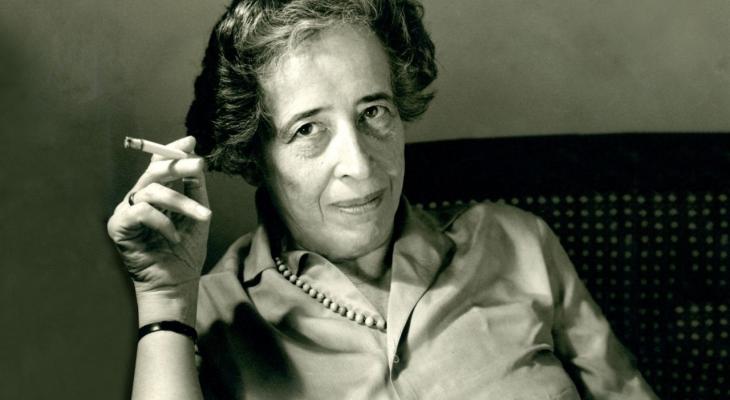 Apr
22
Game Changers // Vita Activa: The Spirit of Hannah Arendt VOD // Hot Docs at Home
Stubbornly unclassifiable and brilliantly disruptive, German-Jewish philosopher Hannah Arendt was among the first thinkers to warn us about the luring dangers of totalitarianism and oppression. Written after living through the horrors of World War II, her work is now more relevant than ever. With an abundance of archival materials, this spirited and thought-provoking documentary offers an intimate portrait of Arendt's often-controversial career and private life—including her infamous encounter with high-ranking Nazi Adolf Eichmann, as well as her early love affair with the renowned philosopher and Nazi supporter Martin Heidegger—illuminating the many complex layers of one of the most towering intellectuals of our time.  
Game Changers: Celebrate the great thinkers, creators and agitators that inspire us to stand up for change.
This free title is available exclusively to Members. Join our community to unlock access to this and more free premium programming on Hot Docs at Home each month.
Hot Docs Ted Rogers Cinema
DETAILS
Hot Docs Ted Rogers Cinema
(416) 637-3123
506 Bloor St West
Toronto ON M5S 1Y3
Canada
DATE & TIME
-
[ Add to Calendar ]
2021-04-22 16:00:00
2021-06-25 03:59:00
Game Changers // Vita Activa: The Spirit of Hannah Arendt VOD // Hot Docs at Home
<p>Stubbornly unclassifiable and brilliantly disruptive, German-Jewish philosopher Hannah Arendt was among the first thinkers to warn us about the luring dangers of totalitarianism and oppression. Written after living through the horrors of World War II, her work is now more relevant than ever.</p>
506 Bloor St West
Toronto ON M5S 1Y3
Canada
Bloor St. Culture Corridor
info@perceptible.com
America/Toronto
public