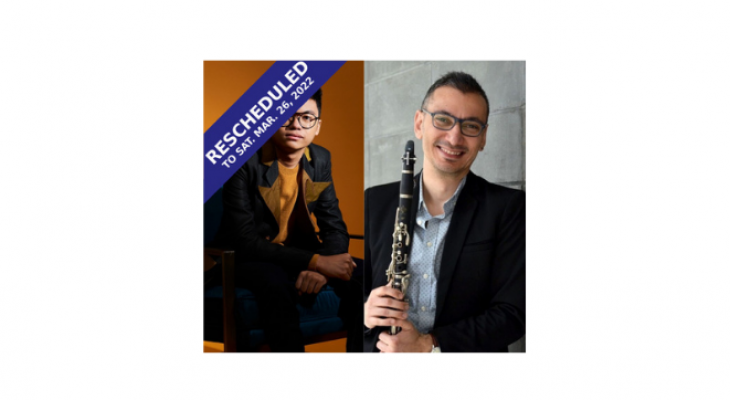 May
08
Joey Alexander Quartet and Selçuk Suna Quartet
This concert has been rescheduled to Saturday, March 26, 2022 at 8pm.
Jazz From Around the World: Indonesia and Turkey
Jazz pianist, Joey Alexander, became the first Indonesian musician to chart on Billboard 200 with his album, My Favorite Things, released when he was 11 years old – in 2015. He is one of the youngest musicians ever nominated for a Grammy Award in a jazz category.
Toronto-based Turkish clarinetist and saxophonist, Selcuk Suna, a member of KUNÉ – Canada's Global Orchestra and the Istanbul Trio, plays "jazz (but still with busy, virtuosic melody lines), touches of funk and evocations of Turkish clubs replete with belly dance rhythms" (The Wholenote).
DETAILS
(416) 408-0208
273 Bloor Street West
TELUS Centre for Performance and Learning
Toronto ON M5S 1W2
Canada
DATE & TIME
-
[ Add to Calendar ]
2021-05-09 00:00:00
2021-05-09 02:30:00
Joey Alexander Quartet and Selçuk Suna Quartet
<p><strong>This concert has been rescheduled to <a href="https://www.rcmusic.com/events-and-performances/joey-alexander-quartet-and-selcuk-suna-quartet-(2)">Saturday, March 26, 2022</a><u> at 8pm. </u></strong></p> <p>Jazz From Around the World: Indonesia and Turkey</p> <p>Jazz pianist, Joey Alexander, became the first Indonesian musician to chart on <em>Billboard </em>200 with his album, <em>My Favorite Things</em>, released when he was 11 years old – in 2015. He is one of the youngest musicians ever nominated for a Grammy Award in a jazz category.</p>
273 Bloor Street West
TELUS Centre for Performance and Learning
Toronto ON M5S 1W2
Canada
Bloor St. Culture Corridor
info@perceptible.com
America/Toronto
public
TICKETS