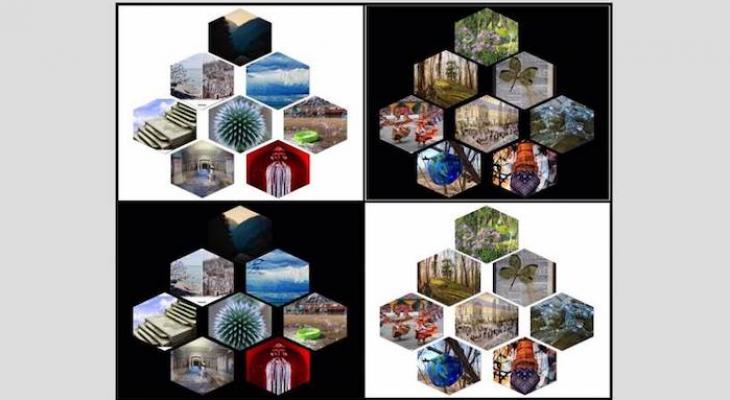 May
01
Unique Visions: A World of Difference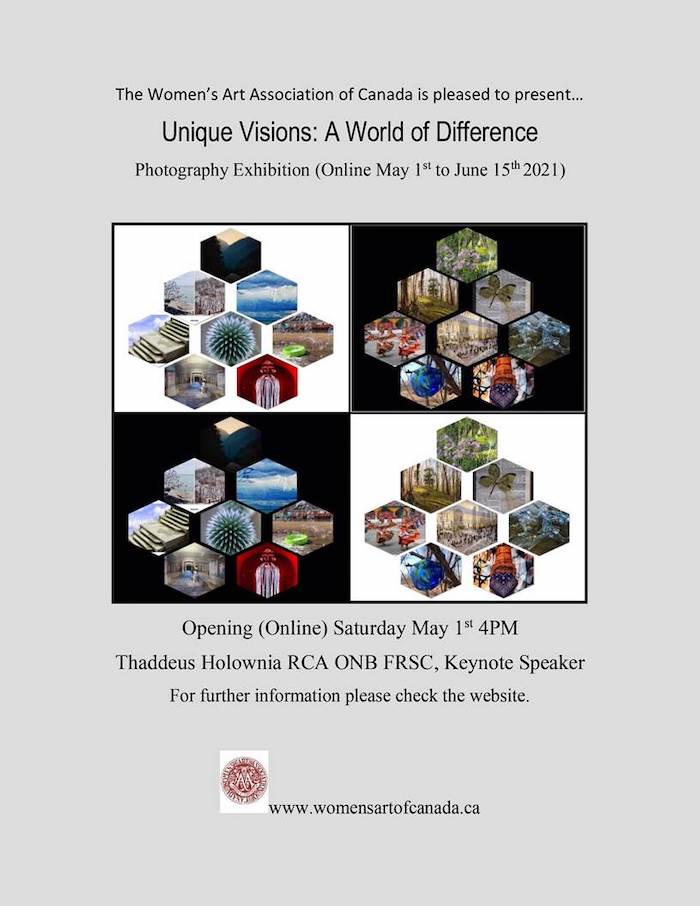 The Women's Art Association of Canada is pleased to present the 2021 photography exhibition,
Unique Visions: A World of Difference
May 1st to June 15th.
Our everyday experience of life is very different now than it was a year ago. A global pandemic has resulted in cataclysmic change for people worldwide. There have always been differences among and between peoples, but at this time, we face a common threat. The challenges each of us encounter, as a result, vary in nature and magnitude.  The future is unknown, but those who create will, as in decades and generations past, attempt to define it, and move on, while simultaneously recording the present, and remembering the past.  In this exhibition, WAAC photographers present their Unique Visions of the meaning of a World of Difference. 
Click here to view exhibition
PARTICIPATING ARTISTS
Dixie Allen, Nancy Beiman, Karen Buck-Mackintosh, Dale Butterill, Judith Davidson-Palmer, Ulla Djelweh, Kathleen Gabriel, Jack Gilbert, Libby Hunter, Susan Lappin,  Joanne Nelson,  Leigh Nelson, Karen Perlmutter, Ted Scott, Natalia Shields, and  Rod Trider.
Women's Art Association of Canada (WAAC)
DETAILS
Women's Art Association of Canada (WAAC)
416-922-2060
23 Prince Arthur Ave
Toronto ON M5R1B2
Canada
DATE & TIME
-
[ Add to Calendar ]
2021-05-01 20:00:00
2021-06-15 20:00:00
Unique Visions: A World of Difference
<p><img alt="Exhibition poster with 32 images" data-entity-type="file" data-entity-uuid="cdffe79f-d41c-4446-a922-a0a3c277ecf6" src="/sites/default/files/inline-images/Unknown-2.jpeg" /></p> <p> </p> <p><strong>The Women's Art Association of Canada is pleased to present the 2021 photography exhibition,</strong></p> <h3>Unique Visions: A World of Difference</h3> <p>May 1st to June 15th.</p>
23 Prince Arthur Ave
Toronto ON M5R1B2
Canada
Bloor St. Culture Corridor
info@perceptible.com
America/Toronto
public