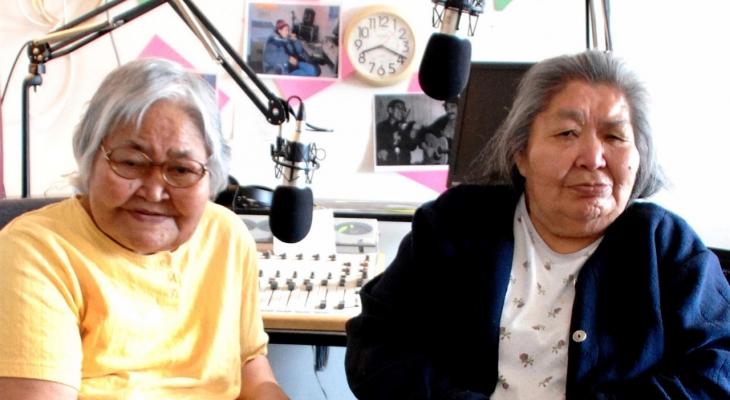 Jun
24
Celebrating Indigenous Stories: CBQM VOD // Hot Docs at Home
For the Teetl'it Gwich'in First Nation community of Fort McPherson, a small town located 150 km north of the Artic Circle in the Northwest Territories, CBQM is more than just a simple radio station—it's a lifeline. Operating for over three decades, the citizen-run station has kept the town's lively population of 800 connected with personal stories, bingo games, and good ol' country music. With humour and spirit, Inuvik born director, and long-time listener, Dennis Allen pays tribute to the "Moccasin Telegraph" in a nuanced portrait celebrating the vital role of storytelling and music within this community.
Want to further your engagement? The First Nations Child and Family Caring Society is a non-profit organization which develops education initiatives, public policy campaigns and provides resources to support First Nations communities and ensure the well-being of youth and their families. Learn more or donate here. 
Celebrating Indigenous Stories: Offering a space for reflection and inspiration at a time of national reckoning, this specially-curated film and talk program exploring the storytelling traditions of the First Nations, Métis and Inuit peoples of Turtle Island, and the moving narratives that form the cultural bedrock of our land.
Presented in partnership with Traditional Indigenous Knowledge Consultant Fred Martin, an Anishinaabe (Ojibwe) with ties to the M'Chigeeng First Nations of Manitoulin Island, Ontario as well as a member of the Qalipu First Nations (Mi'kmaq) of the Port aux Port Peninsula, Newfoundland and Labrador.
Read Hot Docs' Land Acknowledgment>>
Tickets: Free for Hot Docs Members, $1.99 for non-members
DETAILS
DATE & TIME
-
[ Add to Calendar ]
2021-06-24 16:00:00
2021-08-27 03:59:00
Celebrating Indigenous Stories: CBQM VOD // Hot Docs at Home
<p>For the Teetl'it Gwich'in First Nation community of Fort McPherson, a small town located 150 km north of the Artic Circle in the Northwest Territories, CBQM is more than just a simple radio station—it's a lifeline. Operating for over three decades, the citizen-run station has kept the town's lively population of 800 connected with personal stories, bingo games, and good ol' country music.</p>
Bloor St. Culture Corridor
info@perceptible.com
America/Toronto
public
TICKETS