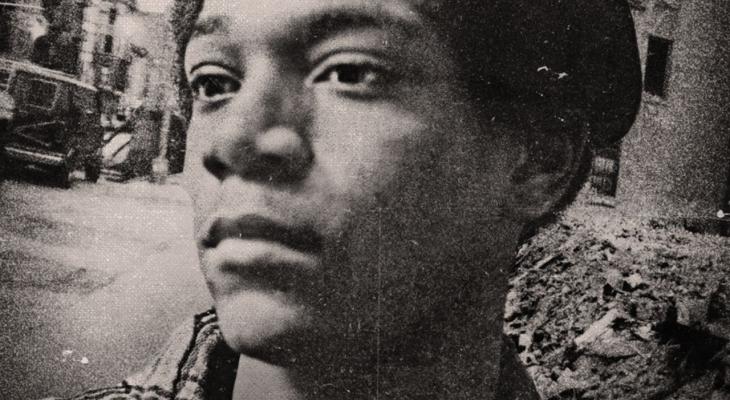 Jul
29
New York Portraits: Boom for Real: The Late Teenage Years of Jean-Michel Basquiat VOD // Hot Docs at Home
Experience the pivotal years that preceded artist Jean-Michel Basquiat's fame in this dazzling record of New York City's art world during the late '70s and 80s. Director Sara Driver, a close friend of Basquiat's who was part of the downtown scene herself, draws upon never-before-seen works, writings, photographs and interviews with key figures of the period to visually re-create the era. The result is a rare portrait of the iconic artist and the city that formed him—pre-AIDS, President Reagan, the real estate and art booms—before anyone was motivated by money and ambition. This is New York City's story before that change.
New York Portraits: There's simply no place like it. We're bringing the art, culture and history of New York to you with four vibrant portraits of the city through the decades.
This free title is available exclusively to Members. Join our community to unlock access to this and more free premium programming on Hot Docs at Home each month.
Hot Docs Ted Rogers Cinema
DETAILS
Hot Docs Ted Rogers Cinema
(416) 637-3123
506 Bloor St West
Toronto ON M5S 1Y3
Canada
DATE & TIME
-
[ Add to Calendar ]
2021-07-29 04:00:00
2021-10-01 03:59:00
New York Portraits: Boom for Real: The Late Teenage Years of Jean-Michel Basquiat VOD // Hot Docs at Home
<p>Experience the pivotal years that preceded artist Jean-Michel Basquiat's fame in this dazzling record of New York City's art world during the late '70s and 80s. Director Sara Driver, a close friend of Basquiat's who was part of the downtown scene herself, draws upon never-before-seen works, writings, photographs and interviews with key figures of the period to visually re-create the era. The result is a rare portrait of the iconic artist and the city that formed him—pre-AIDS, President Reagan, the real estate and art booms—before anyone was motivated by money and ambition.</p>
506 Bloor St West
Toronto ON M5S 1Y3
Canada
Bloor St. Culture Corridor
info@perceptible.com
America/Toronto
public
TICKETS