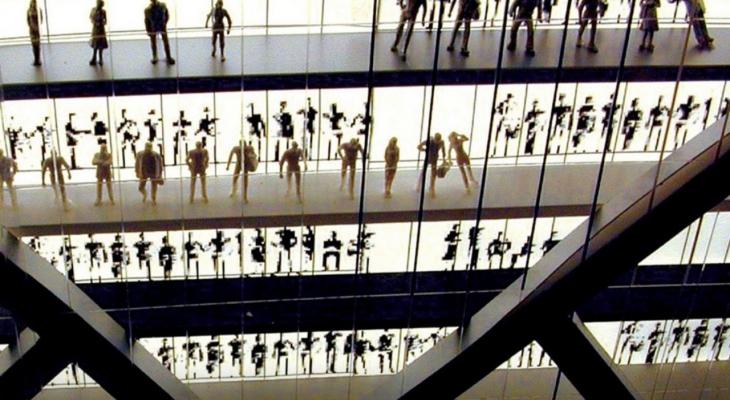 Aug
09
Rem Koolhaas: A Kind of Architect VOD // Hot Docs at Home
Rarely has an architect caused as much sensation outside of the architecture community as Rem Koolhaas. His outstanding creations—such as the Dutch Embassy in Berlin, the Seattle Library and the Casa da Musica concert hall in Porto—are working examples of the Dutchman's visionary theories about the interactive relationship between architecture and the human experience. Directed by his son Tomas, this engaging portrait provides full access to Koolhaas' process, philosophy and most revered accomplishments around the world through rich detail, beautiful cinematography and interviews with contemporary architects. 
In Mandarin, German and English with English subtitles
This free title is available exclusively to Members. Join our community to unlock access to this and more free premium programming on Hot Docs at Home each month.
Hot Docs Ted Rogers Cinema
DETAILS
Hot Docs Ted Rogers Cinema
(416) 637-3123
506 Bloor St West
Toronto ON M5S 1Y3
Canada
DATE & TIME
-
[ Add to Calendar ]
2021-08-09 16:00:00
2022-01-28 04:59:00
Rem Koolhaas: A Kind of Architect VOD // Hot Docs at Home
<p>Rarely has an architect caused as much sensation outside of the architecture community as Rem Koolhaas. His outstanding creations—such as the Dutch Embassy in Berlin, the Seattle Library and the Casa da Musica concert hall in Porto—are working examples of the Dutchman's visionary theories about the interactive relationship between architecture and the human experience.</p>
506 Bloor St West
Toronto ON M5S 1Y3
Canada
Bloor St. Culture Corridor
info@perceptible.com
America/Toronto
public
TICKETS