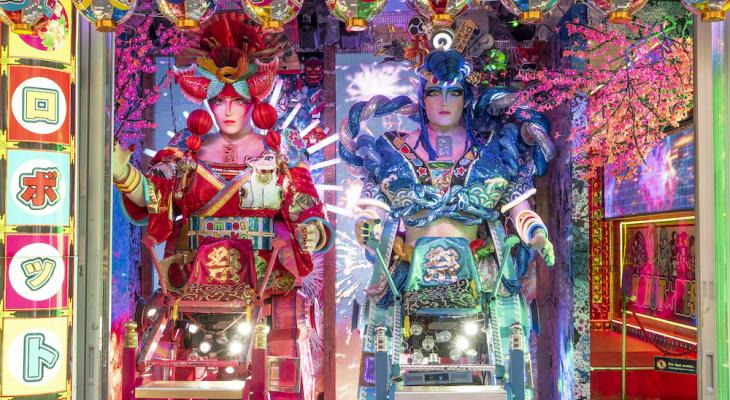 Jun
23
Exhibition On Screen: Tokyo Stories
Based on a major exhibition at the Ashmolean in Oxford, Tokyo Stories spans 400 years of incredibly dynamic art—ranging from the delicate woodblock prints of Hokusai and Hiroshige, to Pop Art posters, contemporary photography, manga, film and brand-new artworks that were created on the streets. The exhibition was a smash-hit five-star success and brought a younger and more diverse audience to the museum. The film uses the exhibition as a launchpad to travel to Tokyo itself, and explore the art and artists of the city more fully.
Tickets: $15 (Members from $10)
Exhibition On Screen: The works of masters featured in art exhibitions from galleries around the world.
Hot Docs Ted Rogers Cinema
DETAILS
Hot Docs Ted Rogers Cinema
(416) 637-3123
506 Bloor St West
Toronto ON M5S 1Y3
Canada
DATE & TIME
-
[ Add to Calendar ]
2023-06-23 17:00:00
2023-06-27 20:00:00
Exhibition On Screen: Tokyo Stories
<p>Based on a major exhibition at the Ashmolean in Oxford, <em>Tokyo Stories</em> spans 400 years of incredibly dynamic art—ranging from the delicate woodblock prints of Hokusai and Hiroshige, to Pop Art posters, contemporary photography, manga, film and brand-new artworks that were created on the streets. The exhibition was a smash-hit five-star success and brought a younger and more diverse audience to the museum. The film uses the exhibition as a launchpad to travel to Tokyo itself, and explore the art and artists of the city more fully.</p>
506 Bloor St West
Toronto ON M5S 1Y3
Canada
Bloor St. Culture Corridor
info@perceptible.com
America/Toronto
public
TICKETS
Member Discount
Under $30