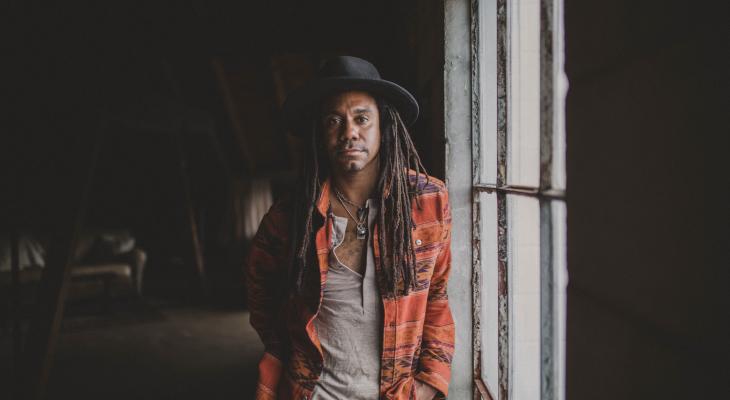 Sep
29
Commemorate Truth & Reconciliation: Andrew Balfour, Marie Gaudet, Jimmy Dick, Julian Taylor, Zoey Roy and more
To commemorate the National Day of Truth and Reconciliation, Indigenous artists gather to honour those affected by residential schools and offer hope for the future. Curated by Denise Bolduc and Mervon Mehta, the night is hosted by rising star spoken word artist Zoey Roy. The evening also includes a welcome Big Drum by the Eagleheart Singers on the Reta Lila Weston Court, on Bloor Street in front of the RCM, and a marketplace in our lobby arranged by the Native Canadian Centre of Toronto. Cultural Knowledge Keeper Marie Gaudet, Emily Dick and drummer Isaiah Cada offer prayer and song; and Jimmy Dick gives testimony of his time in a Residential School. Featured guest, singer-songwriter Julian Taylor, performs his songs and Juno Award nominated composer Andrew Balfour has written a new choral work for the evening which will receive its world premiere.
The evening ends with a postlude performance in the Leslie and Anna Dan Gallerias by Lacey Hill.
The evening is presented in association with the Woodland Cultural Centre on the Six Nations of the Grand River. Partial proceeds will be donated to their campaign in honour of the late Robbie Robertson, an Honorary Fellow of The Royal Conservatory.
This event is generously supported by Tammy Brown, Ashraf El-Bakri, Deloitte, Michael Foulkes & Linda Brennan, John McKenzie, and TSX Inc.
The evening may trigger unpleasant feelings or thoughts of past abuse. Please contact the 24-hour Residential School Crisis Line at 1-866-925-4419 if you require emotional support.
PLEASE NOTE: Due to scheduling conflicts, Aysanabee will not be performing at this event.
BECOME A ROYAL SUBSCRIBER! Choose any 4 or more concerts in the 2023.24 Concert Season to create your ideal subscription. You will get the best available seats PLUS discounted ticket prices AND enjoy Royal Subscriber benefits!
DETAILS
(416) 408-0208
273 Bloor Street West
TELUS Centre for Performance and Learning
Toronto ON M5S 1W2
Canada
DATE & TIME
-
[ Add to Calendar ]
2023-09-30 00:00:00
2023-09-30 02:00:00
Commemorate Truth & Reconciliation: Andrew Balfour, Marie Gaudet, Jimmy Dick, Julian Taylor, Zoey Roy and more
<p>To commemorate the National Day of Truth and Reconciliation, Indigenous artists gather to honour those affected by residential schools and offer hope for the future. Curated by Denise Bolduc and Mervon Mehta, the night is hosted by rising star spoken word artist Zoey Roy. The evening also includes a welcome Big Drum by the Eagleheart Singers on the Reta Lila Weston Court, on Bloor Street in front of the RCM, and a marketplace in our lobby arranged by the Native Canadian Centre of Toronto.</p>
273 Bloor Street West
TELUS Centre for Performance and Learning
Toronto ON M5S 1W2
Canada
Bloor St. Culture Corridor
info@perceptible.com
America/Toronto
public
TICKETS