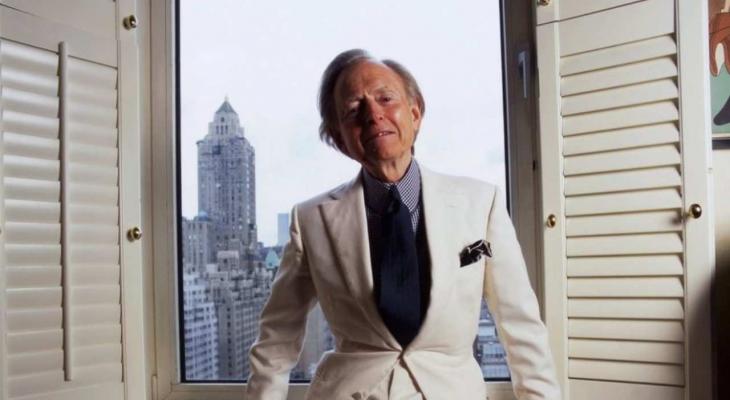 Sep
22
Radical Wolfe
From being a beat reporter at The Washington Post to an overnight sensation as the leader of the New Journalism movement, Tom Wolfe has long been at the forefront of shaping how American stories are told.
Recognizing the importance of overlooked subcultures and communities, Wolfe documented everything from rural stock car drivers to hippies in Haight Ashbury to the Apollo Astronauts, and his ability to bridge cultural and class divides while tackling stories central to American life was unique in fiction and non-fiction.
With a distinctive and oft-imitated style all his own, Wolfe's body of work includes some of the most memorable and culturally impactful stories of the 20th century like The Right Stuff, The Bonfire of the Vanities and A Man in Full.
Radical Wolfe is a deeply personal and illuminating look at the man inside the famous white suit, featuring conversations and interviews with those who knew him best, including Michael Lewis, Jann Wenner, Gay Talese, Lynn Nesbit, Terry McDonell, Tom Junod, Christopher Buckley, Niall Ferguson and Alexandra Wolfe.
Tickets: $15 (Members from $10)
Hot Docs Ted Rogers Cinema
DETAILS
Hot Docs Ted Rogers Cinema
(416) 637-3123
506 Bloor St West
Toronto ON M5S 1Y3
Canada
DATE & TIME
-
[ Add to Calendar ]
2023-09-22 23:00:00
2023-10-06 17:00:00
Radical Wolfe
<p>From being a beat reporter at <em>The Washington Post</em> to an overnight sensation as the leader of the New Journalism movement, Tom Wolfe has long been at the forefront of shaping how American stories are told.</p> <p>Recognizing the importance of overlooked subcultures and communities, Wolfe documented everything from rural stock car drivers to hippies in Haight Ashbury to the Apollo Astronauts, and his ability to bridge cultural and class divides while tackling stories central to American life was unique in fiction and non-fiction.</p>
506 Bloor St West
Toronto ON M5S 1Y3
Canada
Bloor St. Culture Corridor
info@perceptible.com
America/Toronto
public
TICKETS
Member Discount
Under $30