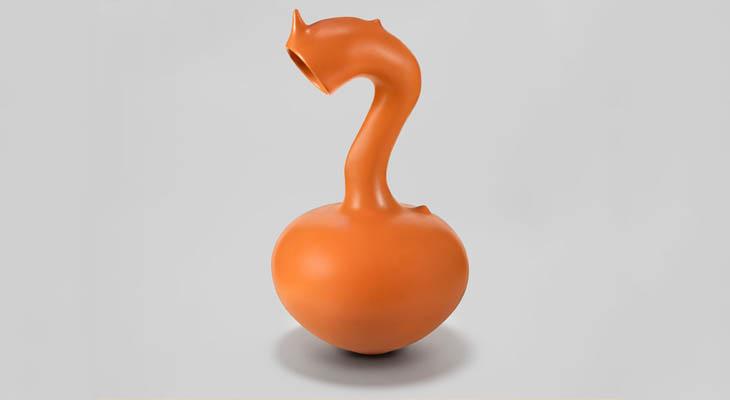 Oct
19
Magdalene Odundo: A Dialogue with Objects
Magdalene Odundo: A Dialogue with Objects features the exquisite sculptural vessels one of the world's most renowned ceramic artists, Dame Magdalene Odundo. Her first exhibition in Canada and the largest ever presentation of her work in North America, the show brings together works spanning the artist's career, including new pieces directly from her studio. Odundo's work will be in dialogue with art and artifacts from many time periods and cultures, ranging from ancient Mediterranean figurines to monumental Abstract Expressionist painting, to explore the connections that unite us as humans. These dialogues, and Odundo's practice, model working trans-culturally in ways that are neither colonial nor extractive, while interrogating the role of museum collections of historical objects as well as hierarchies of Western art.
About Magdalene Odundo:
Born in 1950, Magdalene Odundo received her initial training as a graphic artist in her native Kenya. In 1971, she moved to the United Kingdom and enrolled in the foundation course at the Cambridge School of Art. In 1976, Odundo graduated in Ceramics, Photography and Printmaking from the University for the Creative Arts, Farnham, UK. She completed her Post Graduate studies at the Royal College of Art in 1982. In 2019, Odundo was appointed Chancellor of the University for Creative Arts (UCA) and was made a Dame in the Queen's New Year Honours list 2020.
Odundo's work is in the collections of many museums internationally including The British Museum, London; The Ashmolean Museum, Oxford; The Victoria and Albert Museum, London; The Fitzwilliam Museum, Cambridge; The Metropolitan Museum of Art, New York; The Brooklyn Museum, New York; National Museum of African Art, Smithsonian Institution, Washington D.C.; Los Angeles County Museum of Art, Los Angeles; Gardiner Museum, Toronto; Stedelijk Museum Voor Hedendaagst Kunst, Hertogenbosh, Netherlands; Frankfurt Museum for Applied Arts, Frankfurt; and Die Neue Sammlung The Design Museum, Munich.
DETAILS
(416) 586-8080
111 Queens Park
Toronto ON M5S 2C7
Canada
DATE & TIME
-
[ Add to Calendar ]
2023-10-19 14:00:00
2024-04-21 21:00:00
Magdalene Odundo: A Dialogue with Objects
<p><em>Magdalene Odundo: A Dialogue with Object</em>s features the exquisite sculptural vessels one of the world's most renowned ceramic artists, Dame Magdalene Odundo. Her first exhibition in Canada and the largest ever presentation of her work in North America, the show brings together works spanning the artist's career, including new pieces directly from her studio.</p>
111 Queens Park
Toronto ON M5S 2C7
Canada
Bloor St. Culture Corridor
info@perceptible.com
America/Toronto
public
TICKETS
Member Discount
Senior Discount
Under $30