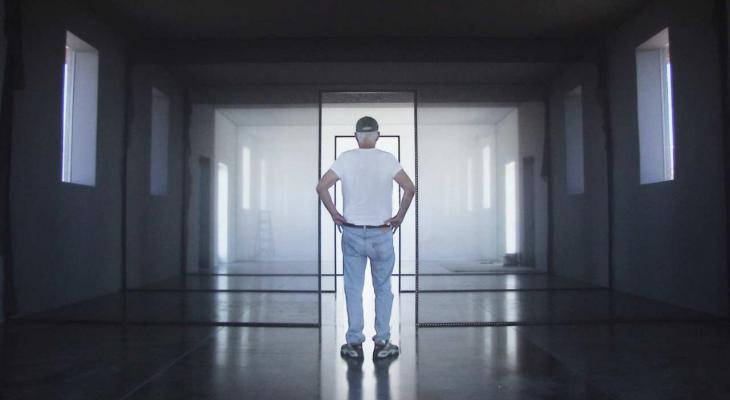 Oct
27
Robert Irwin: A Desert of Pure Feeling
In a world that is becoming more and more mechanized, what is the value of actual, lived human experience? Iconoclastic California 'light and space' artist Robert Irwin has been investigating this question all his life.
Irwin's pioneering exploration of materials, light and perception has earned him a place as one of the most influential artists of our time. He began his career as a charismatic painter in LA's late-60s 'Cool School' scene, but he soon outgrew that role, turning his back on the art world for nearly a decade to pursue pure dialogue, philosophy and experimentation.
Irwin developed a new way of working that made perception itself the subject of his work, gaining a reputation among other artists as a visionary in the process. Working in near-obscurity, Irwin made his living as a gambler at the racetrack and as a beloved teacher, quietly nurturing the talents of a diverse group of now-famous artists including Chris Burden, Ed Ruscha, Alexis Smith and Vija Celmins.
For 40 years, Irwin's work has left an unforgettable imprint on those who have experienced it. At age 87, Irwin's decade-spanning career culminates in his most challenging project: a massive permanent installation in the majestic desert town of Marfa, Texas.
Tickets: $15 (Members from $10)
Hot Docs Ted Rogers Cinema
DETAILS
Hot Docs Ted Rogers Cinema
(416) 637-3123
506 Bloor St West
Toronto ON M5S 1Y3
Canada
DATE & TIME
-
[ Add to Calendar ]
2023-10-27 22:15:00
2023-11-07 21:00:00
Robert Irwin: A Desert of Pure Feeling
<p>In a world that is becoming more and more mechanized, what is the value of actual, lived human experience? Iconoclastic California 'light and space' artist Robert Irwin has been investigating this question all his life.</p> <p>Irwin's pioneering exploration of materials, light and perception has earned him a place as one of the most influential artists of our time. He began his career as a charismatic painter in LA's late-60s 'Cool School' scene, but he soon outgrew that role, turning his back on the art world for nearly a decade to pursue pure dialogue, philosophy and experimentation.</p>
506 Bloor St West
Toronto ON M5S 1Y3
Canada
Bloor St. Culture Corridor
info@perceptible.com
America/Toronto
public
TICKETS
Member Discount
Under $30