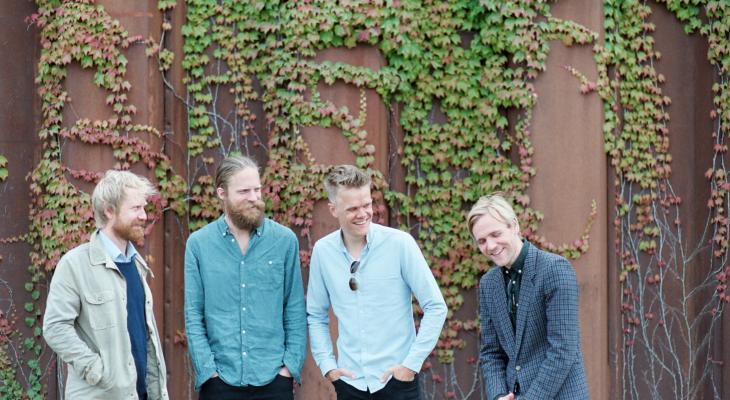 Nov
03
Danish String Quartet
This string quartet of three Danes and one Norwegian has established its pre-eminence among the world's finest string quartets with its impeccable musicianship, sophisticated artistry, and, above all, an unmatched ability to play as one. Their performances are characterized by a rare musical spontaneity, giving audiences the sense of hearing even treasured canon repertoire as if for the first time. 
"This is one of the best quartets before the public today." (The Washington Post)
Program: Henry Purcell: Chaconne in G Minor, Z. 730 Joseph Haydn: String Quartet in G Minor, Hob.III:33, op. 20, no. 3 Dmitri Shostakovich: String Quartet No. 7 in F sharp Minor, op. 108 Franz Schubert: String Quartet No. 14 in D Minor, D. 810 ("Death and the Maiden") 
BECOME A ROYAL SUBSCRIBER! Choose any 4 or more concerts in the 2023.24 Concert Season to create your ideal subscription. You will get the best available seats PLUS discounted ticket prices AND enjoy Royal Subscriber benefits!
DETAILS
(416) 408-0208
273 Bloor Street West
TELUS Centre for Performance and Learning
Toronto ON M5S 1W2
Canada
DATE & TIME
-
[ Add to Calendar ]
2023-11-04 00:00:00
2023-11-04 02:00:00
Danish String Quartet
<p>This string quartet of three Danes and one Norwegian has established its pre-eminence among the world's finest string quartets with its impeccable musicianship, sophisticated artistry, and, above all, an unmatched ability to play as one. Their performances are characterized by a rare musical spontaneity, giving audiences the sense of hearing even treasured canon repertoire as if for the first time. </p> <p>"This is one of the best quartets before the public today." (<em>The Washington Post</em>)</p>
273 Bloor Street West
TELUS Centre for Performance and Learning
Toronto ON M5S 1W2
Canada
Bloor St. Culture Corridor
info@perceptible.com
America/Toronto
public
TICKETS