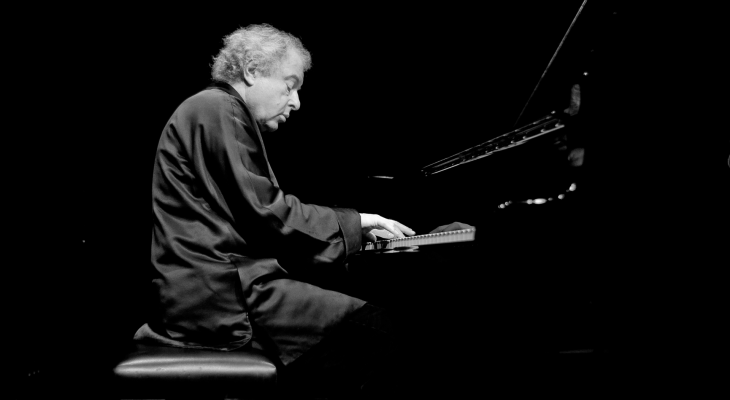 Nov
05
Sir András Schiff, piano
A consummate musician, with a ferocious intellect, Sir András Schiff is one of the greatest pianists of our time. World-renowned as a pianist, conductor, pedagogue, and lecturer, he brings masterful and intellectual insights to his performances which have inspired audiences and critics alike. His many honours include the International Mozarteum Foundation's Golden Medal, Germany's Great Cross of Merit with Star, the Royal Philharmonic Society's Gold Medal, a Knighthood for Services to Music, and a Doctorate from the Royal College of Music.
"Schiff stands with perhaps only a handful of pianists in his total achievement of the most severe beauty." (Philadelphia Inquirer) 
"He drew listeners with his singing tone, elegantly shaped phrases and exquisite contrapuntal detailing." (Los Angeles Times). 
A Koerner Hall favourite since our opening season, this recital marks Schiff's seventh performance in Koerner Hall.
Sir András Schiff is no longer providing exact recital programs in advance and prefers to announce his repertoire from the stage.
BECOME A ROYAL SUBSCRIBER! Choose any 4 or more concerts in the 2023.24 Concert Season to create your ideal subscription. You will get the best available seats PLUS discounted ticket prices AND enjoy Royal Subscriber benefits!
DETAILS
(416) 408-0208
273 Bloor Street West
TELUS Centre for Performance and Learning
Toronto ON M5S 1W2
Canada
DATE & TIME
-
[ Add to Calendar ]
2023-11-05 20:00:00
2023-11-05 22:00:00
Sir András Schiff, piano
<p>A consummate musician, with a ferocious intellect, Sir András Schiff is one of the greatest pianists of our time. World-renowned as a pianist, conductor, pedagogue, and lecturer, he brings masterful and intellectual insights to his performances which have inspired audiences and critics alike. His many honours include the International Mozarteum Foundation's Golden Medal, Germany's Great Cross of Merit with Star, the Royal Philharmonic Society's Gold Medal, a Knighthood for Services to Music, and a Doctorate from the Royal College of Music.</p>
273 Bloor Street West
TELUS Centre for Performance and Learning
Toronto ON M5S 1W2
Canada
Bloor St. Culture Corridor
info@perceptible.com
America/Toronto
public
TICKETS