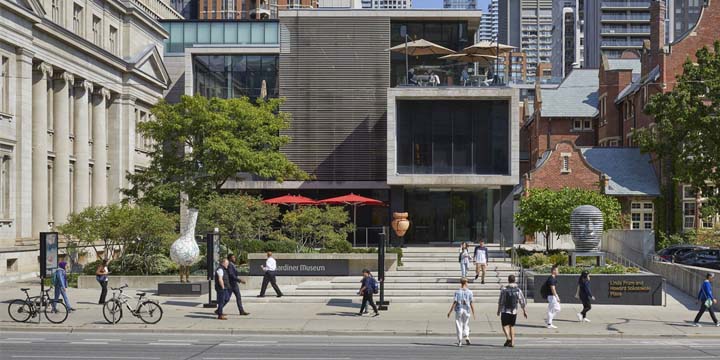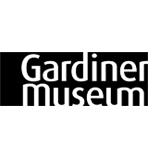 <p class="address" translate="no"><span class="address-line1">111 Queens Park</span><br> <span class="locality">Toronto</span> <span class="administrative-area">ON</span> <span class="postal-code">M5S 2C7</span><br> <span class="country">Canada</span></p>
Gardiner Museum
The Gardiner Museum brings together people of all ages and backgrounds through the shared values of creativity, wonder, and community that clay and ceramic traditions inspire. The Gardiner is among the few museum in the world focused on ceramics, and one of the world's most dynamic specialty museums. 
Discover the Gardiner's exceptional collection of more than 4,000 objects from the Ancient Americas, Europe, Japan, and China, as well as contemporary works with an emphasis on leading Canadian artists. See fascinating special exhibitions on display throughout the year and deepen your engagement by attending lectures, special events, and clay classes. The Gardiner is a leader in presenting innovative programming that connects ceramics to the broader world, stimulates discussion, and builds community.
Complete your visit with a trip to the Gardiner Shop and lunch at Clay Restaurant.
DETAILS
mail@gardinermuseum.com
(416) 586-8080
111 Queens Park
Toronto ON M5S 2C7
Canada
HOURS
Monday to Tuesday
10:00am - 6:00pm
Wednesday
10:00am - 9:00pm
Thursday to Friday
10:00am - 6:00pm
Saturday & Sunday
10:00am - 5:00pm
Holiday Mondays
10:00am - 5:00pm
MEMBERSHIP
Become a Gardiner Friend and enjoy benefits including unlimited admission, discounts in the Shop and at Clay Restaurant, and advanced access to clay classes. Or purchase a Acquainted passes for only $30 and visit as often as you want!