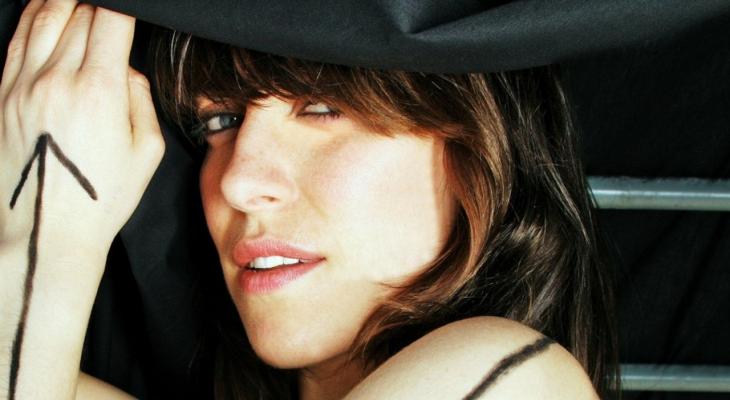 May
06
Celebrating Canadian Music // Look What the Light Did Now VOD // Hot Docs at Home
The Queen of Canadian Indie Rock, Feist rocketed to international fame with her surprise chart-topping hit "1234," made instantly-iconic by a commercial for the iPod nano. This artfully crafted doc goes beyond the Apple-induced fame to illuminate the creative process behind Feist's music, focusing on the making of her career-defining 2007 album, The Reminder. As whimsical and poetic as the artist herself, Look at What the Light Did Now pulls back the curtain to reveal collaborations with the people Feist calls her "amplifiers"—pianist Chilly Gonzales, Broken Social Scene, puppeteer Clea Minaker and more—intimately connecting us to one of our country's best musical talents. Whether you're new to her charming melodies, or a lifelong fan, this film will win you over and lift your spirits in the process. 
Presented in partnership with the Canadian Music Week Conference, with the support of The Slaight Family Foundation.
Celebrating Canadian Music: In anticipation of the moment we can return to live concerts, show your love for Canada's music community and rock out from home with some of the country's favourite artists, past, present and future. Curated in partnership with the Canadian Music Week Conference, streaming worldwide from May 18-21.
This free title is available exclusively to Hot Docs Members and attendees of the Canadian Music Week Conference.  Join our community to unlock access to this and more free premium programming on Hot Docs at Home each month.
CMW Delegates: Enter the promo code provided at checkout to redeem your complimentary entry.
Hot Docs Ted Rogers Cinema
DETAILS
Hot Docs Ted Rogers Cinema
(416) 637-3123
506 Bloor St West
Toronto ON M5S 1Y3
Canada
DATE & TIME
-
[ Add to Calendar ]
2021-05-06 16:00:00
2021-07-07 03:59:00
Celebrating Canadian Music // Look What the Light Did Now VOD // Hot Docs at Home
<p>The Queen of Canadian Indie Rock, Feist rocketed to international fame with her surprise chart-topping hit "1234," made instantly-iconic by a commercial for the iPod nano. This artfully crafted doc goes beyond the Apple-induced fame to illuminate the creative process behind Feist's music, focusing on the making of her career-defining 2007 album, <em>The Reminder</em>.</p>
506 Bloor St West
Toronto ON M5S 1Y3
Canada
Bloor St. Culture Corridor
info@perceptible.com
America/Toronto
public