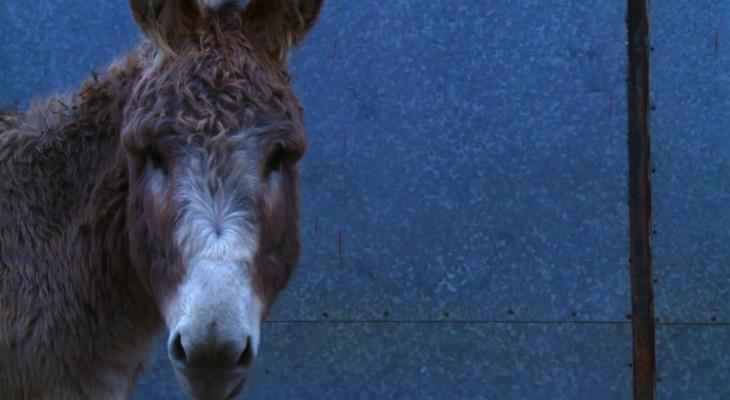 May
27
High Minded: Do Donkeys Act? VOD // Hot Docs at Home
Willem Dafoe narrates this strange and surprisingly beautiful Hot Docs Festival favourite about a group of donkeys recovering from abuse in a sanctuary. In entrancingly rhythmic prose, Dafoe gives a perspective on the donkey—deterring us from adding human values to their behaviour with subversive and mind-bending words. An attempt to restore dignity to these often-misunderstood animals, Do Donkeys Act? becomes increasingly attuned to their point of view, asking us to try to see and listen to the world as they do—to give the donkey its due. Taking its cues from the experimental cinema of Chris Marker, and performance art of Marina Abramovic, this experiential masterwork will transform the way you think about animal consciousness.
High Minded: It's legal now. A collection of documentaries for the high minded, featuring the biggest-thinking, most visually profound and psychedelic documentary cinema.
This free title is available exclusively to Members. Join our community to unlock access to this and more free premium programming on Hot Docs at Home each month.
Hot Docs Ted Rogers Cinema
DETAILS
Hot Docs Ted Rogers Cinema
(416) 637-3123
506 Bloor St West
Toronto ON M5S 1Y3
Canada
DATE & TIME
-
[ Add to Calendar ]
2021-05-27 16:00:00
2021-07-30 03:59:00
High Minded: Do Donkeys Act? VOD // Hot Docs at Home
<p>Willem Dafoe narrates this strange and surprisingly beautiful Hot Docs Festival favourite about a group of donkeys recovering from abuse in a sanctuary. In entrancingly rhythmic prose, Dafoe gives a perspective on the donkey—deterring us from adding human values to their behaviour with subversive and mind-bending words. An attempt to restore dignity to these often-misunderstood animals, <em>Do Donkeys Act?</em> becomes increasingly attuned to their point of view, asking us to try to see and listen to the world as they do—to give the donkey its due.</p>
506 Bloor St West
Toronto ON M5S 1Y3
Canada
Bloor St. Culture Corridor
info@perceptible.com
America/Toronto
public