Aug
26
Curious Minds: The Art of Picasso // Hot Docs at Home
Pablo Picasso's journey from prodigy to 20th century icon revealed a genius whose singular vision captured and probed the deepest complexities of modern life. In this exciting new series from art historian Barbara Isherwood, we'll examine his extraordinary legacy in relation to his artistic influences, the key events and ideas of his time, and the impact of his many muses and critics. Using vibrant slides and vivid illustrations, we'll reexamine some of the world's most breathtaking works of art and put their enduring impact into greater perspective.
Led by art critic and art historian, Barbara Isherwood, the host of ArtSync TV and a frequent lecturer at the School of Continuing Studies, University of Toronto. With an M.A. in Art History and decades of writing and teaching experience, Barbara is an energetic educator who brings infectious passion and clear-eyed analysis to history's greatest artworks—no boring academic language or opaque artspeak allowed!
Curious Minds Speaker Series: Dive into a diverse range of subjects presented by experts at our wildly popular lecture series-new courses every month plus an extensive back catalogue to keep you curious.
Course registration: $49 (Hot Docs Members: $33, $27, Free)
Curious Minds Speaker Series sponsored by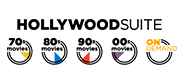 Hot Docs Ted Rogers Cinema
DETAILS
Hot Docs Ted Rogers Cinema
(416) 637-3123
506 Bloor St West
Toronto ON M5S 1Y3
Canada
DATE & TIME
-
[ Add to Calendar ]
2021-08-26 04:00:00
2022-08-27 03:59:00
Curious Minds: The Art of Picasso // Hot Docs at Home
<p>Pablo Picasso's journey from prodigy to 20th century icon revealed a genius whose singular vision captured and probed the deepest complexities of modern life. In this exciting new series from art historian Barbara Isherwood, we'll examine his extraordinary legacy in relation to his artistic influences, the key events and ideas of his time, and the impact of his many muses and critics. Using vibrant slides and vivid illustrations, we'll reexamine some of the world's most breathtaking works of art and put their enduring impact into greater perspective.</p>
506 Bloor St West
Toronto ON M5S 1Y3
Canada
Bloor St. Culture Corridor
info@perceptible.com
America/Toronto
public
TICKETS