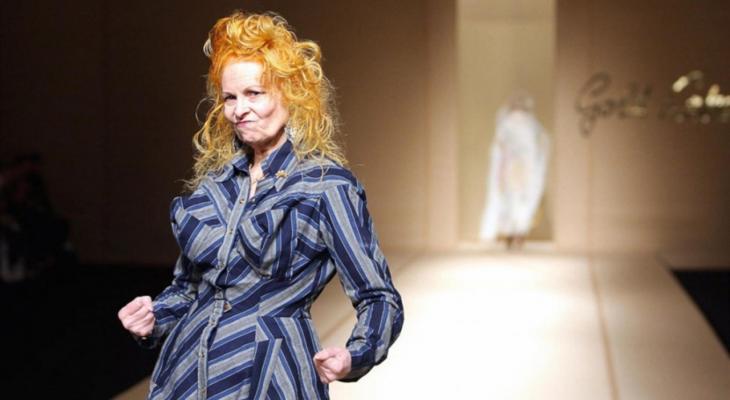 Aug
31
Westwood: Punk, Icon, Activist VOD // Hot Docs at Home
Expressing the same raw, rebellious artistic spirit that defined Anthony Bourdain, British designer Vivienne Westwood has gone from igniting the punk movement to redefining British fashion to becoming an outspoken activist. This documentary brings you as close as possible to the fearless icon—although she's characteristically not always on her best behaviour. As Westwood continues to expand her bold vision and battles to maintain the integrity of her brand, she looks back on her journey and greatest accomplishments throughout her groundbreaking career.
A Tribute to Anthony Bourdain: In conjunction with the premiere of Roadrunner: A Film About Anthony Bourdain, explore the many sides of the inimitable chef, storyteller and adventurer on Hot Docs at Home. Featuring a live Author Event with Bourdain's longtime co-author Laurie Woolever, the curated series includes docs on boundary-breaking cultural icons that embody his same unabashed, punk-rock spirit.
This free title is available exclusively to Hot Docs Members. Join now and save with our limited-time membership offer!
Hot Docs Ted Rogers Cinema
DETAILS
Hot Docs Ted Rogers Cinema
(416) 637-3123
506 Bloor St West
Toronto ON M5S 1Y3
Canada
DATE & TIME
-
[ Add to Calendar ]
2021-08-31 04:00:00
2021-10-29 03:59:00
Westwood: Punk, Icon, Activist VOD // Hot Docs at Home
<p>Expressing the same raw, rebellious artistic spirit that defined Anthony Bourdain, British designer Vivienne Westwood has gone from igniting the punk movement to redefining British fashion to becoming an outspoken activist. This documentary brings you as close as possible to the fearless icon—although she's characteristically not always on her best behaviour. As Westwood continues to expand her bold vision and battles to maintain the integrity of her brand, she looks back on her journey and greatest accomplishments throughout her groundbreaking career.</p>
506 Bloor St West
Toronto ON M5S 1Y3
Canada
Bloor St. Culture Corridor
info@perceptible.com
America/Toronto
public
TICKETS