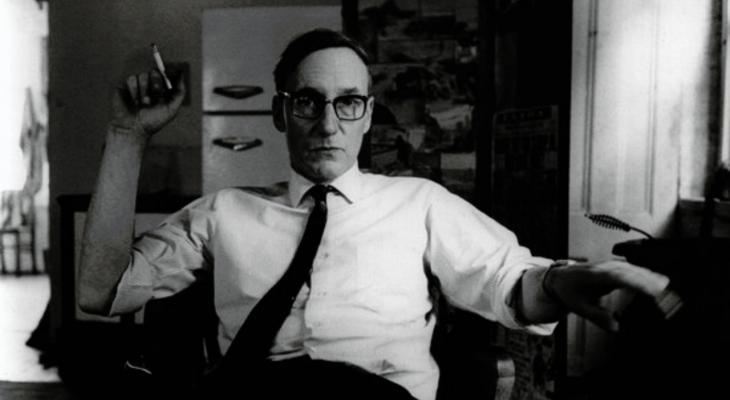 Aug
31
William S. Burroughs: A Man Within VOD // Hot Docs at Home
"When I was an angry young man, disillusioned with the world, disenchanted with my generation… and looking for role models, William S. Burroughs' paranoia and loathing, his antisocial appetites, his caustic, violently surreal wit, and his taste for controlled substances seemed to perfectly mirror my own aspirations." - Anthony Bourdain
Featuring never-before-seen archival footage, as well as exclusive interviews with Patti Smith, Iggy Pop, John Waters, Sonic Youth, Laurie Anderson, and David Cronenberg, William S. Burroughs: A Life Within is a probing, yet loving look at the man whose works at once blasted mainstream ideals, spawned countercultural movements, and reconfigured 20th century culture. Burroughs was one of the first writers to break the boundaries of queer and drug culture in the 1950s. His novel Naked Lunch has influenced generations of artists, including Bourdain who visited the novel's setting of Tangier, Morrocco in Parts Unknown. The intimate documentary breaks the surface of the troubled and brilliant world of one of the greatest authors of all time.
A Tribute to Anthony Bourdain: In conjunction with the premiere of Roadrunner: A Film About Anthony Bourdain, explore the many sides of the inimitable chef, storyteller and adventurer on Hot Docs at Home. Featuring a live Author Event with Bourdain's longtime co-author Laurie Woolever, the curated series includes docs on boundary-breaking cultural icons that embody his same unabashed, punk-rock spirit.
This free title is available exclusively to Hot Docs Members. Join now and save with our limited-time membership offer!
Hot Docs Ted Rogers Cinema
DETAILS
Hot Docs Ted Rogers Cinema
(416) 637-3123
506 Bloor St West
Toronto ON M5S 1Y3
Canada
DATE & TIME
-
[ Add to Calendar ]
2021-08-31 04:00:00
2021-10-29 03:59:00
William S. Burroughs: A Man Within VOD // Hot Docs at Home
<p><em>"When I was an angry young man, disillusioned with the world, disenchanted with my generation… and looking for role models, William S. Burroughs' paranoia and loathing, his antisocial appetites, his caustic, violently surreal wit, and his taste for controlled substances seemed to perfectly mirror my own aspirations." </em>- Anthony Bourdain</p>
506 Bloor St West
Toronto ON M5S 1Y3
Canada
Bloor St. Culture Corridor
info@perceptible.com
America/Toronto
public
TICKETS