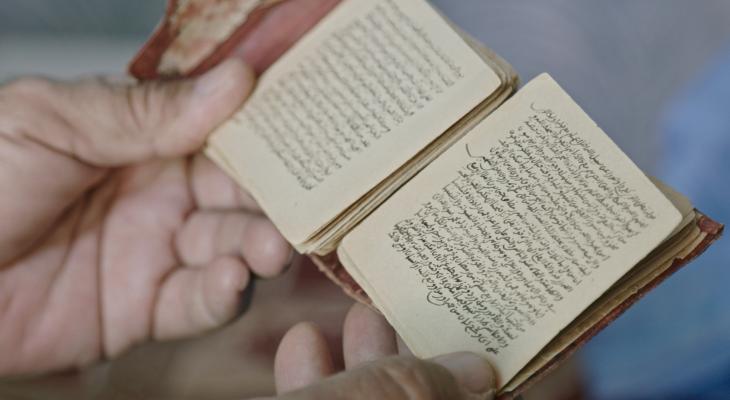 Jun
09
Beyond Paper
As humanity's archives migrate to the cloud, this is a critical moment in the history of the written word. In Beyond Paper, one filmmaker goes on a journey around the globe to better understand how she can preserve her own Romanian and Armenian heritage, as well as our collective memory. Blending the intellectual with the poetic, she embarks on a personal quest with universal resonance, navigating the continuum between paper and digital—and reminding us that human knowledge is above all an affair of the soul and the spirit.
In English, French, Romanian, Italian, Arabic and Spanish with English subtitles.
Join director Oana Suteu Khintirian for a Q&A after the June 13 screening.
Tickets: $15 (Members from $10)
Hot Docs Ted Rogers Cinema
DETAILS
Hot Docs Ted Rogers Cinema
(416) 637-3123
506 Bloor St West
Toronto ON M5S 1Y3
Canada
DATE & TIME
-
[ Add to Calendar ]
2023-06-09 20:30:00
2023-06-17 20:00:00
Beyond Paper
<p>As humanity's archives migrate to the cloud, this is a critical moment in the history of the written word. In <em>Beyond Paper</em>, one filmmaker goes on a journey around the globe to better understand how she can preserve her own Romanian and Armenian heritage, as well as our collective memory. Blending the intellectual with the poetic, she embarks on a personal quest with universal resonance, navigating the continuum between paper and digital—and reminding us that human knowledge is above all an affair of the soul and the spirit.</p>
506 Bloor St West
Toronto ON M5S 1Y3
Canada
Bloor St. Culture Corridor
info@perceptible.com
America/Toronto
public
TICKETS
Member Discount
Under $30