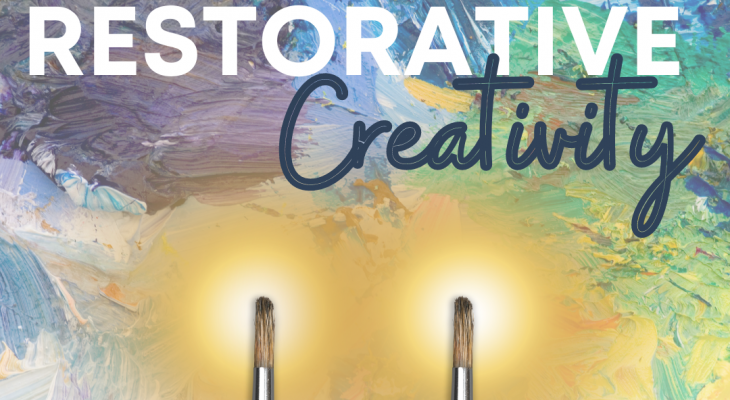 Oct
21
Restorative Creativity
Restorative Creativity
Shabbat is a great time to slow down and get closer to the world around you, to engage your senses and your sense of wonder by observing and processing our experiences through mark- and art-making. Using the Jewish Studio Process, we'll gather in textual inquiry and art-making, ground ourselves with restorative creativity, let our minds wander with materials in hand, and nourish ourselves with deep play.
About the instructor, Sharoni
Sharoni Sibony is a community organizer, artist, an educator across multiple disciplines and a Jewish Studio Project Facilitator. She currently serves as the Adult Education Coordinator at Holy Blossom Temple, facilitates an adult secular B'Mitzvah program at UJPO/Morris Winchevsky School, and has worked and volunteered in Jewish educational programming and event management at the Prosserman JCC and the Miles Nadal JCC, Ashkenaz Festival, Limmud Toronto, and the Ontario Jewish Archives: Blankenstein Family Heritage Centre. She has been a lecturer, tour guide, pottery instructor, creative facilitator, and book club leader in various venues across the Toronto community.
For ages 16+
Questions? Contact LaurenS@mnjcc.org
Miles Nadal Jewish Community Centre
DETAILS
Miles Nadal Jewish Community Centre
(416) 924-6211
750 Spadina Ave
Toronto ON M5S 2J2
Canada
DATE & TIME
-
[ Add to Calendar ]
2023-10-21 17:00:00
2023-10-21 19:00:00
Restorative Creativity
<p><strong>Restorative Creativity</strong></p> <p>Shabbat is a great time to slow down and get closer to the world around you, to engage your senses and your sense of wonder by observing and processing our experiences through mark- and art-making. Using the Jewish Studio Process, we'll gather in textual inquiry and art-making, ground ourselves with restorative creativity, let our minds wander with materials in hand, and nourish ourselves with deep play.</p> <p><strong>About the instructor, Sharoni</strong></p>
750 Spadina Ave
Toronto ON M5S 2J2
Canada
Bloor St. Culture Corridor
info@perceptible.com
America/Toronto
public
-
-
TICKETS