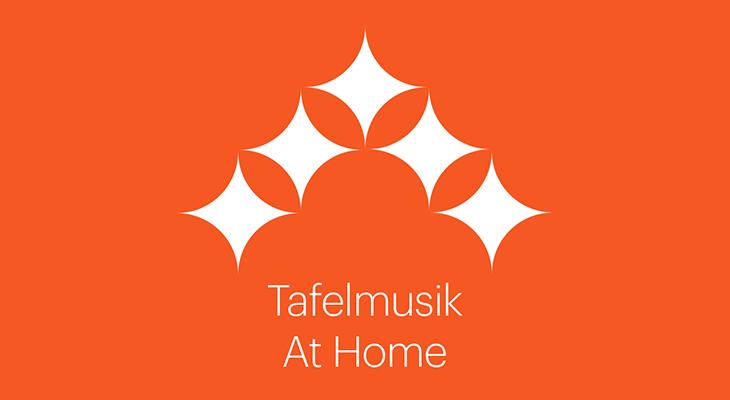 May
27
Tafelmusik At Home: Prelude
Welcome to Tafelmusik at Home, our new online concert series. If you can't come to us, we will bring the concert experience to you! Hosted by Tafelmusik musicians from their homes, each program lasts about an hour and combines works that may be new to your ears with music you know and love. Be sure to stay until the end for live Q&A sessions with featured musicians. Join us for this new way to experience the beauty of Tafelmusik. 
Tafelmusik at Home: Prelude May 27, 2020 at 7pm EST
Solo violin and cello in all their expressive beauty. Our first Tafelmusik at Home concert opens with preludes by the English composer and clockmaker Davis Mell, performed by Christopher Verrette, followed by music by Bach, Biber, and others, performed by Julia Wedman and Keiran Campbell.
Christopher Verrette, violin Julia Wedman, violin Keiran Campbell, cello
PROGRAM 
Christopher Verrette, violin
Julia Wedman, violin
H.I.F. von Biber, Passacaglia
Johann Sebastian Bach, Sonata in C Major, BWV 1005: Largo – Allegro Assai
Keiran Campbell, cello
Giovanni Battista Vitali, Partite sopra diverse sonate per il violone: Bergamesca – Toccata
J.S. Bach, Suite in D Minor, BWV 1008: Sarabande
Giuseppe Colombi, Tromba
J.S. Bach, Suite in G Major, BWV 1007: Courante
G. Colombi, Ciaconna
TICKET INFORMATION
This concert is Choose-What-You-Pay: tickets are available for $5, $10, or $20. Choose-What-You-Pay allows you to pay what you feel the value of the concert is. When determining your admission price, consider how many in your household will be enjoying this concert with you. Thank you for your support and we can't wait for you to join us.
Once you have purchased a ticket, you will receive a confirmation email which contains a link to watch. The concert will be streamed live on May 27, 7pm EST, at this link. 
NEED HELP?
If you are having difficulty accessing your ticket, or the concert, please review this how-to guide, or contact our box office at 1-833-964-6337 or tickets@tafelmusik.org.
Tafelmusik Baroque Orchestra and Chamber Choir
DETAILS
Tafelmusik Baroque Orchestra and Chamber Choir
(416) 964-6337
427 Bloor Street West
Toronto ON M5S 1X7
Canada
DATE & TIME
-
[ Add to Calendar ]
2020-05-27 23:00:00
2020-05-28 00:00:00
Tafelmusik At Home: Prelude
<p><strong>Welcome to Tafelmusik at Home, our new online concert series. If you can't come to us, we will bring the concert experience to you!</strong> Hosted by Tafelmusik musicians from their homes, each program lasts about an hour and combines works that may be new to your ears with music you know and love. Be sure to stay until the end for live Q&amp;A sessions with featured musicians. Join us for this new way to experience the beauty of Tafelmusik. </p> <p><strong>Tafelmusik at Home: Prelude May 27, 2020 at 7pm EST</strong></p>
427 Bloor Street West
Toronto ON M5S 1X7
Canada
Bloor St. Culture Corridor
info@perceptible.com
America/Toronto
public