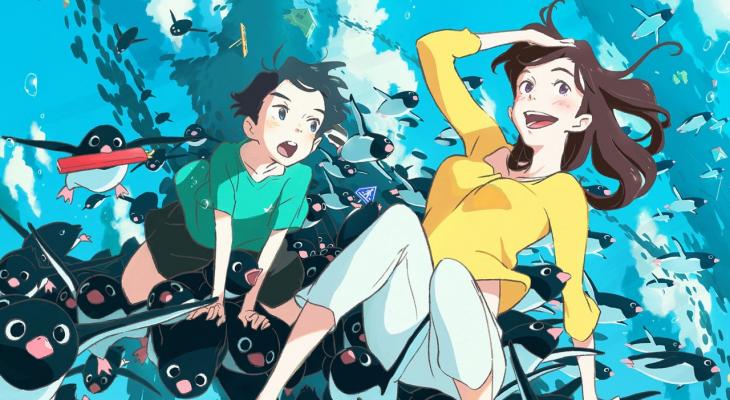 May
01
Virtual Film Series - Penguin Highway
The Japan Foundation, Toronto is pleased to co-present with the Japanese Cultural Centre the third of the Virtual JCCC Film Screenings.
Directed by ISHIDA Hiroyasu (2019) 119 min. Japanese with English subtitles
Admission: $4.99 to access Available: May 1, 9:00 AM - May 3, 9:00 PM
Budding genius Aoyama is only in grade 4, but already lives his life like a scientist. When penguins start appearing in his sleepy suburb hundreds of kilometres from the sea, Aoyama vows to solve the mystery. Based on MORIMI Tomihiko's popular novel and manga adaptation, Penguin Highway is a visually amazing, heart-warming delight!
The Japan Foundation, Toronto
DETAILS
The Japan Foundation, Toronto
(416) 966-1600
2 Bloor Street East
Suite 300
Toronto ON M4W 1A8
Canada
DATE & TIME
-
[ Add to Calendar ]
2020-05-01 13:00:00
2020-05-04 01:00:00
Virtual Film Series - Penguin Highway
<p>The Japan Foundation, Toronto is pleased to co-present with the Japanese Cultural Centre the third of the Virtual JCCC Film Screenings.</p> <p>Directed by ISHIDA Hiroyasu (2019) 119 min. Japanese with English subtitles</p> <p> <strong>Admission</strong>: $4.99 to access <strong>Available: </strong><u>May 1, 9:00 AM - May 3, 9:00 PM</u></p>
2 Bloor Street East
Suite 300
Toronto ON M4W 1A8
Canada
Bloor St. Culture Corridor
info@perceptible.com
America/Toronto
public