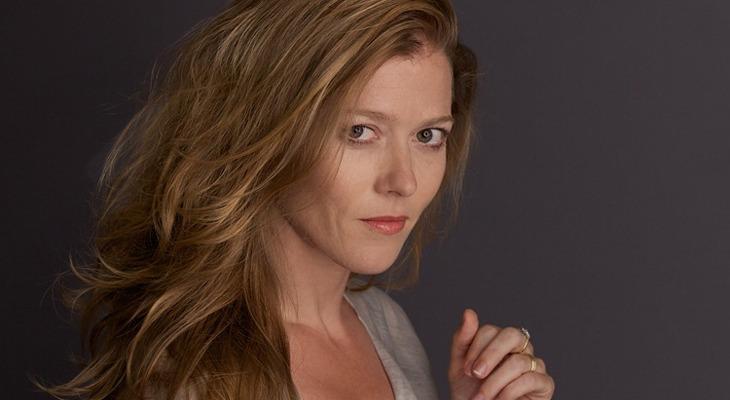 May
20
Watch Party | Barbara Hannigan with Reinbert de Leeuw
Join us for our Facebook Watch Parties on the Koerner Hall Facebook Page all throughout May 2020. Every Wednesday at 4pm EST, we will be hosting live screenings of pre-recorded concert videos from past seasons.
In each of these screenings, special guests will be available in the chat section to add behind-the-scenes insights about the performances. Page followers can all watch and comment on the videos at the same time to create a shared viewing experience.
BARBARA HANNIGAN WITH REINBERT DE LEEUW
Originally recorded on November 10, 2017
Barbara Hannigan, who received the Order of Canada in June 2016, is known worldwide as a soprano of vital expressive force directed by exceptional technique. Blessed with a voice at once pure and hot, she also possesses an exciting stage presence, whether in opera or on the concert platform. In her Koerner Hall debut with pianist Reinbert de Leeuw, she will perform an artfully curated look at the Second Viennese School, where new musical language was developed through the extraordinary collaboration between composers, painters, writers, and other artists in the salons and cafes of Vienna at the turn of the century. The program features works by Alban Berg, Anton Webern, Alma Mahler, and Hugo Wolf.
INSTRUCTIONS FOR JOINING THE WATCH PARTY: To join the Watch Party, please Like and Follow the Koerner Hall Facebook page. Click the "Follow" dropdown and select "See First" and be sure that NOTIFICATIONS is ON. You will receive a notification from Facebook once the Party begins at 4pm EST on Wednesday, so you can simply click the notification to join.
If you cannot see the notification for any reason, simply navigate to the Koerner Hall Facebook page once the Party starts at 4pm EST and scroll down till you see the Watch Party post on the timeline and click it to join. Please note you can access the Party only from a desktop/laptop or via the official Facebook mobile app.
During the party, you will be able to watch the video and interact with other viewers via the comments section. Feel free to say hello to everyone at any time by commenting during the video. Once the video has ended, the full recap with comments will be available on the Koerner Hall Facebook page as a post, which can be viewed anytime.
DETAILS
(416) 408-0208
273 Bloor Street West
TELUS Centre for Performance and Learning
Toronto ON M5S 1W2
Canada
DATE & TIME
-
[ Add to Calendar ]
2020-05-20 20:00:00
2020-05-20 22:00:00
Watch Party | Barbara Hannigan with Reinbert de Leeuw
<p>Join us for our Facebook Watch Parties on the Koerner Hall Facebook Page all throughout May 2020. Every Wednesday at 4pm EST, we will be hosting live screenings of pre-recorded concert videos from past seasons.</p> <p>In each of these screenings, special guests will be available in the chat section to add behind-the-scenes insights about the performances. Page followers can all watch and comment on the videos at the same time to create a shared viewing experience.</p> <p>BARBARA HANNIGAN WITH REINBERT DE LEEUW</p> <p>Originally recorded on November 10, 2017</p>
273 Bloor Street West
TELUS Centre for Performance and Learning
Toronto ON M5S 1W2
Canada
Bloor St. Culture Corridor
info@perceptible.com
America/Toronto
public