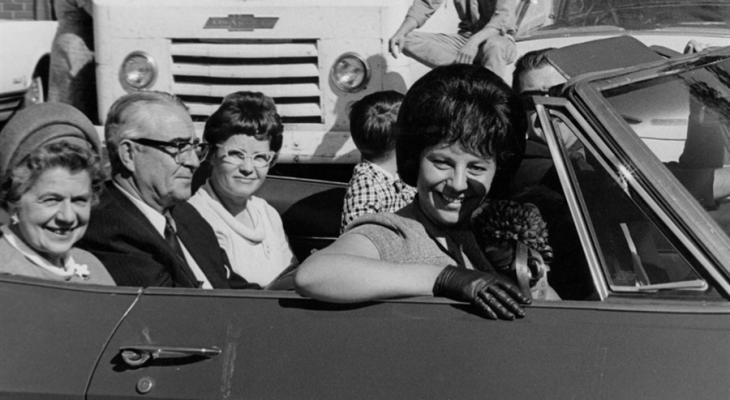 Aug
27
LaDonna Harris: Indian 101 VOD // Hot Docs at Home
This free title is available exclusively to Members. Join our community to unlock access to this and more free premium programming on Hot Docs at Home each month.
Comanche activist LaDonna Harris has been advocating for Indigenous cultural, economic and political power since the 1960s, inspiring Native leadership around the world to fight against marginalization and discrimination. Director Julianna Brannum, LaDonna's great niece, traces the indelible legacy of her kin, celebrating Harris' life and work as the founder of Americans for Indian Opportunity, her instrumental role in returning sacred territory to Indigenous hands, and her drive to bring Native American perspectives into the mainstream. As clashes between colonial and Indigenous values flare around the globe, LaDonna Harris: Indian 101 sheds light on the rewards and complexities of struggling for political change.
Films Changing the World: Join the conversation and get inspired to action with must-see docs that reveal staggering perspectives and stories.
Hot Docs Ted Rogers Cinema
DETAILS
Hot Docs Ted Rogers Cinema
(416) 637-3123
506 Bloor St West
Toronto ON M5S 1Y3
Canada
DATE & TIME
-
[ Add to Calendar ]
2020-08-27 16:00:00
2020-10-28 03:59:00
LaDonna Harris: Indian 101 VOD // Hot Docs at Home
<p><strong>This free title is available exclusively to Members</strong><strong>. </strong><a href="https://www.hotdocscinema.ca/c/membership" target="_blank"><strong>Join our community </strong></a><strong>to unlock access to this and more free premium programming on Hot Docs at Home each month.</strong></p>
506 Bloor St West
Toronto ON M5S 1Y3
Canada
Bloor St. Culture Corridor
info@perceptible.com
America/Toronto
public
TICKETS