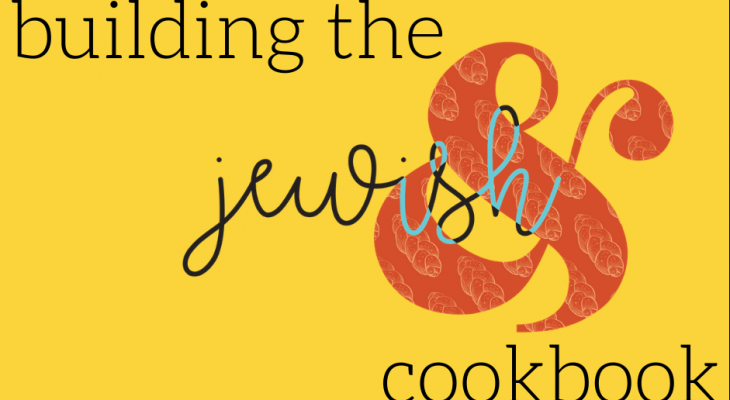 Sep
13
Jewish& Cookbook - Nova Scotia Brown Bread Challah with Sea Salt
Nova Scotia Brown Bread Challah with Sea Salt
One of Nova Scotia's regional delicacies is brown bread -- a soft enriched dough, lightly sweetened with the earthy tang of molasses. Swapping out honey in challah for molasses (an ingredient close to Jennifer's Maritime heart) feels like a special and delicious way to honour their Nova Scotian and Jewish heritage. Sea salt on the finish invokes the magic of living near the ocean. Baked into a gorgeous round weave, it'll be a stunner on a Rosh Hashanah table. 
About Jennifer:
Jennifer has been cooking non-stop their whole life, especially since getting sober in early 2018 and subsequently winning MasterChef Canada in 2019. They're a desk jockey turned food writer, chef, aspiring pro-wrestler, and moon mist ice cream enthusiast. In their My Queer Kitchen show & column with Xtra Magazine, they focus on the intersections of food, feelings, and identity. Their first book, Raging Appetites, will be published by House of Anansi in fall 2021. 
About Building The Jewish& Cookbook:
Join us every month as together we build the Jewish& Cookbook – recipes from households blending traditions and cultures! Celebrate Jewish diversity and cook-a-long from your home kitchen or just pull up a seat and watch. *The ingredient list and zoom link will be emailed to you in advance of the class.
About Jewish&:
Miles Nadal JCC's program that explicitly gathers multi-faith, multi-cultural and multi-ethnic individuals, couples and families for Jewish exploration, education and celebration. Connect with us on Facebook and Instagram today!
DETAILS
DATE & TIME
-
[ Add to Calendar ]
2020-09-13 18:00:00
2020-09-13 19:00:00
Jewish& Cookbook - Nova Scotia Brown Bread Challah with Sea Salt
<p><strong>Nova Scotia Brown Bread Challah with Sea Salt</strong></p> <p>One of Nova Scotia's regional delicacies is brown bread -- a soft enriched dough, lightly sweetened with the earthy tang of molasses. Swapping out honey in challah for molasses (an ingredient close to Jennifer's Maritime heart) feels like a special and delicious way to honour their Nova Scotian and Jewish heritage. Sea salt on the finish invokes the magic of living near the ocean. Baked into a gorgeous round weave, it'll be a stunner on a Rosh Hashanah table. </p> <p><strong> </strong></p>
Bloor St. Culture Corridor
info@perceptible.com
America/Toronto
public
TICKETS