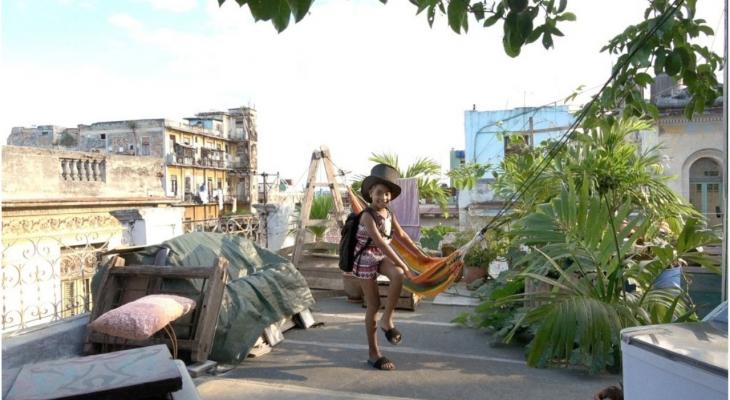 Oct
01
Epicentro VOD // Hot Docs at Home
Winner of the World Documentary Grand Jury Award at the 2020 Sundance Film Festival, Epicentro takes you to the mythical streets of Havana, where residents have withstood decades of pressure from colonial forces. Academy Award–nominated director Hubert Sauper (Darwin's Nightmare) explores contemporary perspectives from an extraordinary cast of characters from the golden isle, accompanied by images of a "utopian" Cuba—a country still sitting frozen in time. A brilliant mixture of historical documentary and immersive travelogue, this film will mesmerize you and offer a fascinating new perspective on an old world.
In Spanish with English subtitles
Tickets: $9.99 (Regular Price) Hot Docs Members save on streaming, join now.
Hot Docs Ted Rogers Cinema
DETAILS
Hot Docs Ted Rogers Cinema
(416) 637-3123
506 Bloor St West
Toronto ON M5S 1Y3
Canada
DATE & TIME
-
[ Add to Calendar ]
2020-10-01 16:00:00
2020-11-01 03:59:00
Epicentro VOD // Hot Docs at Home
<p>Winner of the World Documentary Grand Jury Award at the 2020 Sundance Film Festival, <em>Epicentro</em> takes you to the mythical streets of Havana, where residents have withstood decades of pressure from colonial forces. Academy Award–nominated director Hubert Sauper (<em>Darwin's Nightmare</em>) explores contemporary perspectives from an extraordinary cast of characters from the golden isle, accompanied by images of a "utopian" Cuba—a country still sitting frozen in time.</p>
506 Bloor St West
Toronto ON M5S 1Y3
Canada
Bloor St. Culture Corridor
info@perceptible.com
America/Toronto
public
TICKETS