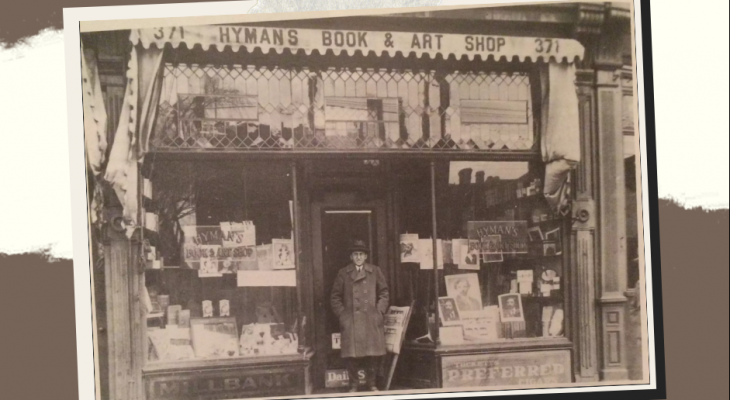 Oct
15
From Radical Poets to Rabbinical Scholars: The Yiddish Voices of Kensington
Guest speaker: Vivian Felsen 
Between the 1910s-1950s, Toronto was home to a vibrant community of Eastern European Jewish immigrants, with the Kensington Market area as its centre.
Through her illustrated virtual presentation, Vivian will tell us the story of how she came to discover the mostly forgotten yet truly remarkable literary activity of this largely working-class, Yiddish-speaking community, and the uniqueness of its language and its writers.
Vivian Felsen is a Toronto translator of both French and Yiddish into English.  Her translations from Yiddish have earned her a variety of awards, including the Canadian Jewish Book Award and the J. I. Segal Award.  In 2018, she was named a Finalist for a Governor General's Literary Award for her translation from French of J. I. Segal: a Montreal Yiddish Poet and His Milieu.
Co-sponsored by The Toronto Workmen's Circle and The Committee for Yiddish.
DETAILS
DATE & TIME
-
[ Add to Calendar ]
2020-10-15 17:30:00
2020-10-15 19:00:00
From Radical Poets to Rabbinical Scholars: The Yiddish Voices of Kensington
<p><strong>Guest speaker: Vivian Felsen </strong></p> <p>Between the 1910s-1950s, Toronto was home to a vibrant community of Eastern European Jewish immigrants, with the Kensington Market area as its centre.</p> <p>Through her illustrated virtual presentation, Vivian will tell us the story of how she came to discover the mostly forgotten yet truly remarkable literary activity of this largely working-class, Yiddish-speaking community, and the uniqueness of its language and its writers.</p>
Bloor St. Culture Corridor
info@perceptible.com
America/Toronto
public
TICKETS