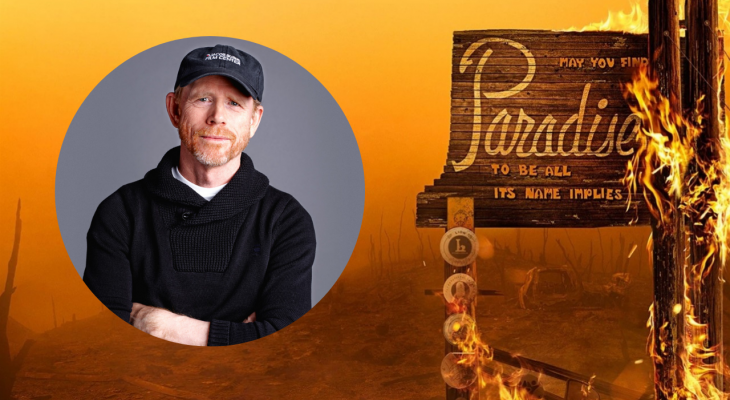 Oct
19
Rebuilding Paradise + Q&A with Ron Howard // Doc Soup
Only available with a 2020-21 Doc Soup Subscription.  Already a subscriber? You will have one week to stream each film and pre-recorded Q&A. We will send you an email with your access details prior to your streaming window. 
As the West Coast continues to burn, this urgent new documentary from Oscar–winning director Ron Howard follows the community of Paradise, California, as they come together to recover and rebuild after the devastating wildfires of 2018. One of the deadliest blazes in American history, Howard captures the aftermath of The Camp Fire with both tender compassion and bracing, on-the-ground insight, bringing the stories of those who lost so much closer to home. A moving tale of resilience in the face of tragedy, Rebuilding Paradise reminds us of that life goes on, no matter what has been burned away.
Includes an exclusive post-film Q&A with director Ron Howard.
______________________________________________________
Doc Soup: Now available from the comfort of your home, the series you know and love will take place October to April, featuring some of the year's best docs plus Q&As with special guests. 
Tickets: Available with a Doc Soup Subscription only | BUY NOW  >> A subscription includes 7 monthly screenings + 12 tickets for the 2021 Hot Docs Festival.  Members save on subscriptions!
Hot Docs Ted Rogers Cinema
DETAILS
Hot Docs Ted Rogers Cinema
(416) 637-3123
506 Bloor St West
Toronto ON M5S 1Y3
Canada
DATE & TIME
-
[ Add to Calendar ]
2020-10-19 16:00:00
2020-10-27 03:59:00
Rebuilding Paradise + Q&A with Ron Howard // Doc Soup
<p><strong>Only available with a </strong><a href="https://hotdocscinema.ca/c/doc-soup"><strong>2020-21 Doc Soup Subscription</strong></a><strong>.  Already a subscriber? </strong>You will have one week to stream each film and pre-recorded Q&amp;A. We will send you an email with your access details prior to your streaming window. </p>
506 Bloor St West
Toronto ON M5S 1Y3
Canada
Bloor St. Culture Corridor
info@perceptible.com
America/Toronto
public
TICKETS