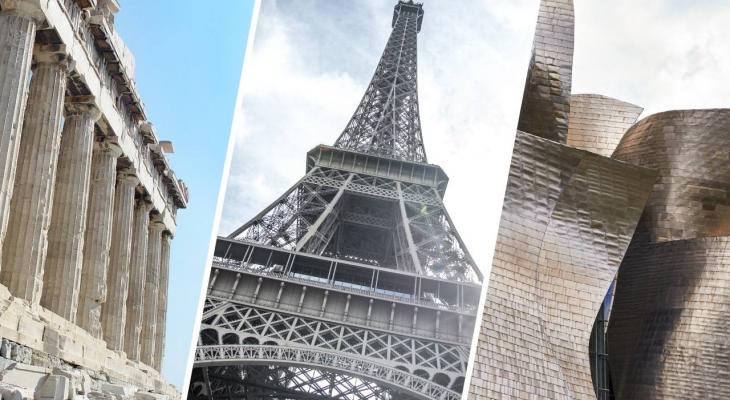 Nov
26
Curious Minds: Architectural Wonders: The Buildings that Reshaped History // Hot Docs at Home
"We shape our buildings," Winston Churchill famously observed. "Thereafter they shape us." But just what are the buildings that have influenced the places we live, work and play? After dazzling Curious Minds audiences with a sold-out series on Toronto architecture, longtime Toronto Star architecture critic Christopher Hume returns to assess history's most influential structures and what they mean to us today. From the century-spanning designs of ancient Egypt and medieval France to the Modernist masterpieces of the 20th century to the spectacular creations of contemporary "starchitects" like Frank Gehry and Santiago Calatrava, this will be a thrilling architectural odyssey, lead by our country's preeminent writer and thinker on the art form. 
Led by Christopher Hume, who was the architecture critic and urban issues columnist for the Toronto Star from the early 1980s until his retirement in 2016. He is the recipient of many of Canada's country's top awards in the field, including the National Newspaper Award and the Royal Architectural Institute of Canada President's Award. He remains a freelance columnist for The Star.
The six lectures in this series will all be available to stream as of Thursday, November 26. Once they are online, you can access each lecture at your leisure by clicking on links in your confirmation email, or by visiting your My Shows page.
Course registration: $49 (Hot Docs Members: $33, $27, Free)
Sponsored by Hollywood Suite
Hot Docs Ted Rogers Cinema
DETAILS
Hot Docs Ted Rogers Cinema
(416) 637-3123
506 Bloor St West
Toronto ON M5S 1Y3
Canada
DATE & TIME
-
[ Add to Calendar ]
2020-11-26 17:00:00
2021-03-01 04:59:00
Curious Minds: Architectural Wonders: The Buildings that Reshaped History // Hot Docs at Home
<p>"We shape our buildings," Winston Churchill famously observed. "Thereafter they shape us." But just what are the buildings that have influenced the places we live, work and play? After dazzling Curious Minds audiences with a sold-out series on Toronto architecture, longtime <em>Toronto Star</em> architecture critic Christopher Hume returns to assess history's most influential structures and what they mean to us today.</p>
506 Bloor St West
Toronto ON M5S 1Y3
Canada
Bloor St. Culture Corridor
info@perceptible.com
America/Toronto
public
TICKETS