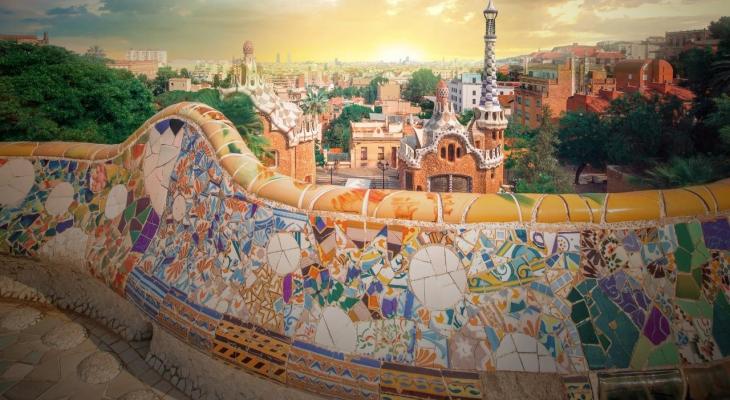 Nov
26
Curious Minds: Spain: A Historial Journey // Hot Docs at Home
Spain is a fascinating, yet complex country, filled with historical treasures and architectural wonders. In this series from historian Olivier Courteaux, we will embark on a virtual journey to some of the country's most iconic landmarks, including the Royal Palace of Madrid, the Great Mosque-Cathedral of Córdoba and the famous Alhambra palace in Granada. As we examine the country's rich blend of European and North African influences, and survey the artistic masterpieces within its famous museums, we'll immerse ourselves in the stories of the people, places and breathtaking landscapes that have left their mark on the country, making Spain one of the world's most distinctive and captivating countries. 
Led by Olivier Courteaux, who holds a Doctorate in History from the University of Paris-Sorbonne. A regular public speaker and the author of three acclaimed books on Canadian and European history, Dr. Courteaux has taught at York University-Glendon College, Ryerson University and the Royal Military College in Kingston, and led Canadian travellers on historical tours of Spain. 
The six lectures in this series will all be available to stream as of Thursday, November 26. Once they are online, you can access each lecture at your leisure by clicking on links in your confirmation email, or by visiting your My Shows page.
Course registration: $49 (Hot Docs Members: $33, $27, Free)
Sponsored by Hollywood Suite
Hot Docs Ted Rogers Cinema
DETAILS
Hot Docs Ted Rogers Cinema
(416) 637-3123
506 Bloor St West
Toronto ON M5S 1Y3
Canada
DATE & TIME
-
[ Add to Calendar ]
2020-11-26 17:00:00
2021-03-01 04:59:00
Curious Minds: Spain: A Historial Journey // Hot Docs at Home
<p>Spain is a fascinating, yet complex country, filled with historical treasures and architectural wonders. In this series from historian Olivier Courteaux, we will embark on a virtual journey to some of the country's most iconic landmarks, including the Royal Palace of Madrid, the Great Mosque-Cathedral of Córdoba and the famous Alhambra palace in Granada.</p>
506 Bloor St West
Toronto ON M5S 1Y3
Canada
Bloor St. Culture Corridor
info@perceptible.com
America/Toronto
public
TICKETS