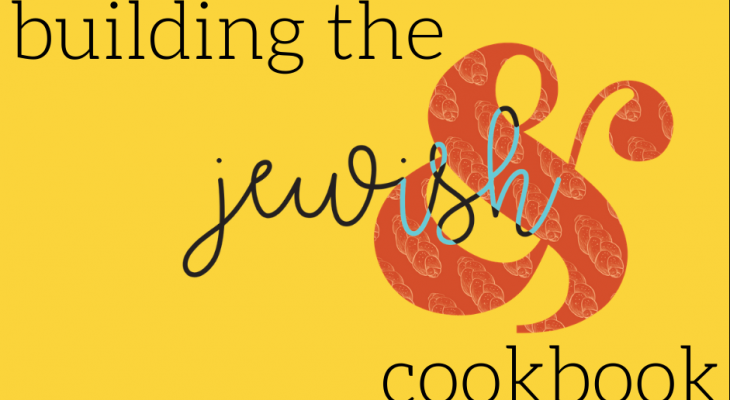 Nov
08
Jewish& Cookbook: Pizza Napoletana with Kat Romanow of The Wandering Chew
Join us every month as together we build the Jewish& Cookbook – recipes from households blending traditions and cultures! Celebrate Jewish diversity and cook-a-long from your home kitchen or just pull up a seat and watch.
Pizza Napoletana, a sheet-pan pizza topped with tomatoes, parsley and parmesan, was one of the most popular offerings at Corona Bakery in Montreal. This bakery was opened in 1932 by Kat's great-grandfather, Donato Monaco, after he immigrated to Canada from Italy. It grew into a successful business, delivering crusty loaves of bread and pizza, by horse & buggy, across Montreal. Kat's grandmother, Mary Monaco, left school at sixteen to join the family business and help run the bakery. Although Corona Bakery closed in 1995, Mary taught Kat how to make this pizza, by memory, so this family dish could be passed on to another generation. While learning to make this pizza, Kat decided to replace the lard traditionally included in the recipe with vegetable shortening. This was a way to honour both her Italian and Jewish identities, and carry a tradition rooted in her upbringing forward into her Jewish (by choice) life.  
About Kat:
Kat Romanow is a Jewish food historian and she is passionate about using food as a medium to teach people about Jewish culture and history. She is the Director of Food Programming at the Museum of Jewish Montreal and is the co-founder of The Wandering Chew, whose mission is to share the diversity of Jewish stories through food. In both of her positions, she leads cooking workshops and other food-related events. Her favourite Jewish foods are Montreal bagels and a sabich drizzled with lots of amba.
DETAILS
DATE & TIME
-
[ Add to Calendar ]
2020-11-08 19:00:00
2020-11-08 20:00:00
Jewish& Cookbook: Pizza Napoletana with Kat Romanow of The Wandering Chew
<p>Join us every month as together we build the Jewish&amp; Cookbook – recipes from households blending traditions and cultures! Celebrate Jewish diversity and cook-a-long from your home kitchen or just pull up a seat and watch.</p>
Bloor St. Culture Corridor
info@perceptible.com
America/Toronto
public
TICKETS