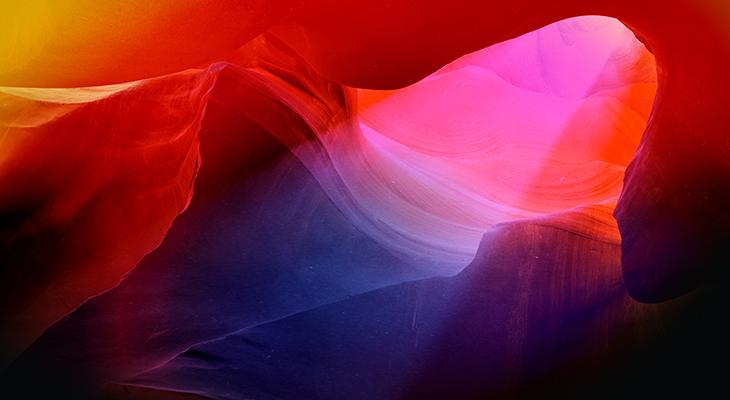 Nov
26
Passions of the Soul
ONLINE at 8pm EST
Elisa Citterio director
Bliss, grief, delight: experience a kaleidoscope of emotions with 18th-century music that will open your heart and mind.
Curated and directed by Elisa Citterio, this concert is a microcosm of our season theme, "Passions of the Soul." In their quest to awe and inspire, 18th-century composers strove to describe the desires of the soul and touch the hearts of listeners with poignant and captivating music. 
This program takes you on a winding journey, visiting the peaks and valleys of the emotional landscape: from the grandeur of Lalande's Chaconne—inspired by the magnificent fountains of Versailles—to Locatelli's mournful Sinfonia Funebre, and Telemann's suite "La Bourse," an irreverent depiction of the roller-coaster of emotions experienced by investors in the stock market.
This event will be a livestream. 
Please note: single ticket purchasers will be able to re-access the concert for a full 24 hours after the original broadcast time. You can revisit your ticket link, contained in your confirmation email, to watch until November 27, 2020 at 7:59pm EST.
PROGRAM:
Jean-Marie Leclair Ouverture to Scylla et Glaucus*
Giuseppe Tartini Concerto for violoncello in A Major*
Pietro Antonio Locatelli Sinfonia Funebre*
Michel Richard de Lalande Chaconne from Les fontaines de Versailles*
Johann Christoph Pez Orchestral suite in D Minor*
Johann Sebastian Bach Concerto for 3 violins in D Major, after BWV 1064
Georg Philipp Telemann Suite in B-flat Major "La Bourse" (The Stock Exchange)
*First performance on the Tafelmusik stage
Due to current health restrictions, and with the safety of our staff and musicians in mind, we are rescheduling our upcoming performance of Passions of the Soul, which was due to be livestreamed on October 22. We have re-worked the program to adhere to public health guidelines: the repertoire will not change, but we will be pre-recording it rather than presenting it live.
We thank you for your understanding, and recognize that these circumstances require us all to adapt in new ways.
New air date: Thursday, November 26, 2020 at 8pm EST.
Tafelmusik Baroque Orchestra and Chamber Choir
DETAILS
Tafelmusik Baroque Orchestra and Chamber Choir
(416) 964-6337
427 Bloor Street West
Toronto ON M5S 1X7
Canada
DATE & TIME
-
[ Add to Calendar ]
2020-11-27 01:00:00
2020-11-27 03:00:00
Passions of the Soul
<p>ONLINE at 8pm EST</p> <p><strong>Elisa Citterio</strong> director</p> <p><strong>Bliss, grief, delight: experience a kaleidoscope of emotions with 18th-century music that will open your heart and mind.</strong></p> <p>Curated and directed by Elisa Citterio, this concert is a microcosm of our season theme, "Passions of the Soul." In their quest to awe and inspire, 18th-century composers strove to describe the desires of the soul and touch the hearts of listeners with poignant and captivating music. </p>
427 Bloor Street West
Toronto ON M5S 1X7
Canada
Bloor St. Culture Corridor
info@perceptible.com
America/Toronto
public
TICKETS