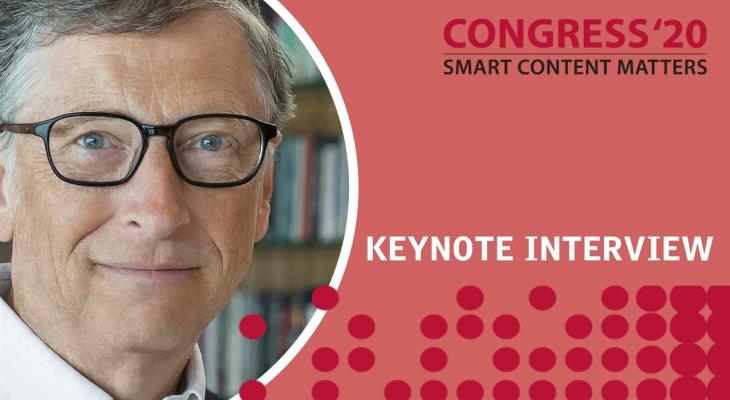 Dec
31
In Conversation with Bill Gates // Hot Docs at Home
For almost two decades, Hot Docs has partnered to present the World Congress of Science & Factual Producers, the world's preeminent conference and meeting place for science communicators, broadcasters, and producers. We are excited to offer Hot Docs Members exclusive access to a handpicked selection of keynote interviews that were recorded at Congress' first virtual edition in December, touching on some of the most urgent and engaging issues facing the science world today. In this installment, one of the world's greatest entrepreneurs turned philanthropists talks about the Bill & Melinda Gates Foundation's efforts to fight COVID-19, and minimize the social and economic impacts of the virus.
In conversation with medical journalist Dr. Mercy Korir 
This free title is available exclusively to Hot Docs Members. Join our community to unlock access to this and more free premium programming on Hot Docs at Home each month.
Hot Docs Ted Rogers Cinema
DETAILS
Hot Docs Ted Rogers Cinema
(416) 637-3123
506 Bloor St West
Toronto ON M5S 1Y3
Canada
DATE & TIME
-
[ Add to Calendar ]
2020-12-31 17:00:00
2021-02-26 04:59:00
In Conversation with Bill Gates // Hot Docs at Home
<p>For almost two decades, Hot Docs has partnered to present the World Congress of Science &amp; Factual Producers, the world's preeminent conference and meeting place for science communicators, broadcasters, and producers. We are excited to offer Hot Docs Members exclusive access to a handpicked selection of keynote interviews that were recorded at Congress' first virtual edition in December, touching on some of the most urgent and engaging issues facing the science world today.</p>
506 Bloor St West
Toronto ON M5S 1Y3
Canada
Bloor St. Culture Corridor
info@perceptible.com
America/Toronto
public
TICKETS