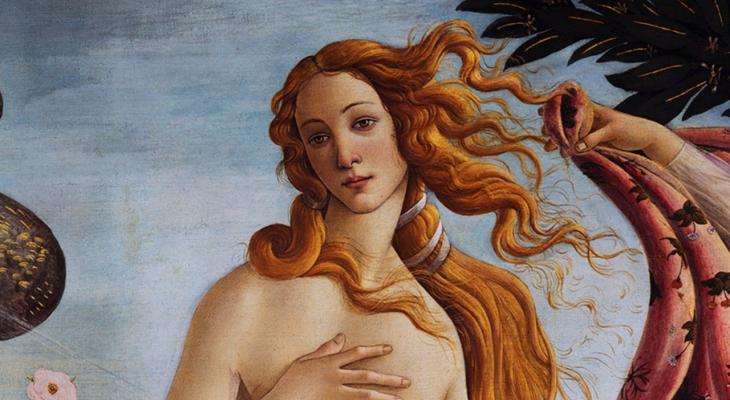 Dec
31
Curious Minds: The Italian Renaissance // Hot Docs at Home
In his anticipated Curious Minds debut, world-renowned Renaissance scholar Dr. Kenneth Bartlett offers a richly illustrated survey of the great cultural flourishing that occurred on the Italian peninsula from the early 14th to 16th centuries. As he guides us through the era's major centres of artistic and political power, he'll examine the fierce competition that emerged among the states of Italy for the finest artists, architects, sculptors, poets, and writers of the day, resulting in a cultural tradition that still inspires us today. 
Led by Dr. Kenneth Bartlett, Professor of History and Renaissance Studies at the University of Toronto. A celebrated Canadian academic, Prof. Bartlett has published numerous influential books and over 40 articles on the Renaissance, most recently "The Renaissance in Italy: A History," and won world renown for his 5 video series for "The Great Courses." A recipient of the prestigious 3M National Teaching fellowship among other such awards, he regularly leads tours to Italy for museums and cultural organizations. 
The six lectures in this series will all be available to stream as of Thursday, December 31. Once they are online, you can access each lecture at your leisure by clicking on links in your confirmation email, or by visiting your My Shows page.
Sponsored by Hollywood Suite
Hot Docs Ted Rogers Cinema
DETAILS
Hot Docs Ted Rogers Cinema
(416) 637-3123
506 Bloor St West
Toronto ON M5S 1Y3
Canada
DATE & TIME
-
[ Add to Calendar ]
2020-12-31 17:00:00
2021-04-01 03:59:00
Curious Minds: The Italian Renaissance // Hot Docs at Home
<p>In his anticipated Curious Minds debut, world-renowned Renaissance scholar Dr. Kenneth Bartlett offers a richly illustrated survey of the great cultural flourishing that occurred on the Italian peninsula from the early 14th to 16th centuries. As he guides us through the era's major centres of artistic and political power, he'll examine the fierce competition that emerged among the states of Italy for the finest artists, architects, sculptors, poets, and writers of the day, resulting in a cultural tradition that still inspires us today. </p>
506 Bloor St West
Toronto ON M5S 1Y3
Canada
Bloor St. Culture Corridor
info@perceptible.com
America/Toronto
public
TICKETS