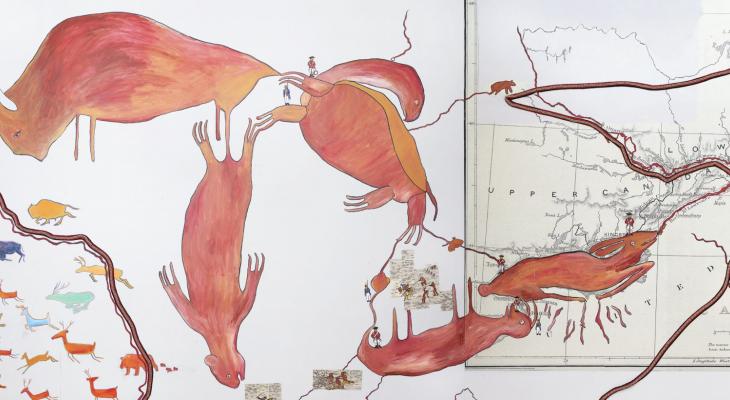 Jan
21
Artist Voice: January lecture with Bonnie Devine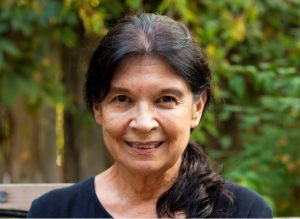 Bonnie Devine: Thursday, January 21, 1–2 p.m.
$10 for members, $15 for guests
FREE registration until Thursday, January 14, 2020
Register by emailing waac@womensartofcanada.ca or call the WAAC office 416-922-2060
Installation artist, video maker, curator, and writer. A member of the Anishinaabek of Genaabaajing (Serpent River) First Nation, on the north shore of Lake Huron, Devine's work emerges from the storytelling and image-making traditions that are central to Anishinaabe culture. Using cross-disciplinary approaches and iterations of written, visual, and performative practice Devine explores issues of land, environment, treaty, history, and narrative. Though formally educated in sculpture and installation art at the Ontario College of Art and Design (OCAD U) and York University, Devine's most enduring learning came from her grandparents, who were trappers on the Canadian Shield in northern Ontario.
Women's Art Association of Canada (WAAC)
DETAILS
Women's Art Association of Canada (WAAC)
416-922-2060
23 Prince Arthur Ave
Toronto ON M5R1B2
Canada
DATE & TIME
-
[ Add to Calendar ]
2021-01-21 18:00:00
2021-01-21 19:00:00
Artist Voice: January lecture with Bonnie Devine
<p> </p> <p><img alt="Picture of the Bonnie Devine" data-entity-type="file" data-entity-uuid="cf542a37-2c34-484c-ada4-d302212be19c" src="/sites/default/files/inline-images/Bonnie-Devine-1-300x219.jpg" /></p> <p> </p> <h3><strong>Bonnie Devine: Thursday, January 21, 1–2 p.m.</strong></h3> <p>$10 for members, $15 for guests</p> <p>FREE registration until Thursday, January 14, 2020</p> <p>Register by emailing <a href="mailto:waac@womensartofcanada.ca">waac@womensartofcanada.ca</a> or call the WAAC office 416-922-2060</p>
23 Prince Arthur Ave
Toronto ON M5R1B2
Canada
Bloor St. Culture Corridor
info@perceptible.com
America/Toronto
public