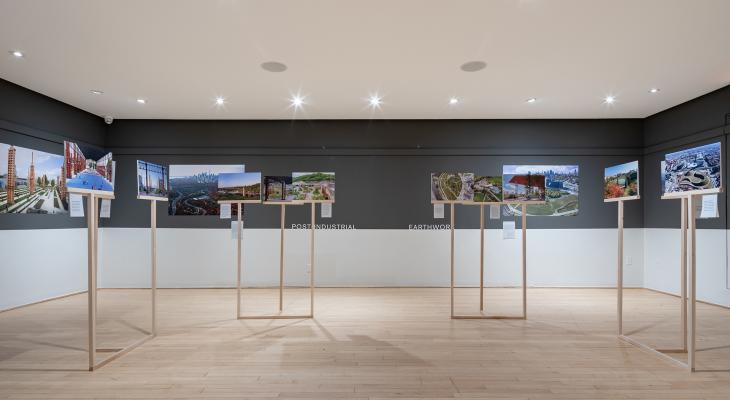 Jan
21
Emerging Ecologies at DesignTO 2021 | Part of the "Italy Under Construction Installment" Series
The Istituto Italiano di Cultura Toronto is pleased to present Emerging Ecologies, the next installment in the Italy Under Construction series, as part of the 2021 DesignTO lineup.
Curated by Roberto Damiani, Emerging Ecologies presents a selection of eight built urban projects from Italy and Canada that show how public agencies and interdisciplinary teams of designers are working together to envision more socially and environmentally sustainable scenarios for our built environments.
Building on a new understanding of cities as landscapes of interconnected ecosystems, the eight projects, organized into four subthemes - infrastructure, landform, post-industrial and waterfront - offer examples of ecological adaptive reuse and land reclamation of post-industrial sites in Caltagirone, Kingston, Milan, Montreal, Toronto, Turin and Venice.
The Istituto Italiano di Cultura Toronto will launch a video presentation of the exhibition on its YouTube channel on Thursday, January 21.  
Photo credit Scott Norsworthy
Istituto Italiano di Cultura
DETAILS
Istituto Italiano di Cultura
(416) 921-3802
496 Hurron Street
Toronto ON M5R 2R3
Canada
DATE & TIME
-
[ Add to Calendar ]
2021-01-21 05:00:00
2021-03-01 05:00:00
Emerging Ecologies at DesignTO 2021 | Part of the "Italy Under Construction Installment" Series
<p>The Istituto Italiano di Cultura Toronto is pleased to present Emerging Ecologies, the next installment in the <em>Italy Under Construction</em> series, as part of the 2021 DesignTO lineup.</p> <p>Curated by Roberto Damiani, Emerging Ecologies presents a selection of eight built urban projects from Italy and Canada that show how public agencies and interdisciplinary teams of designers are working together to envision more socially and environmentally sustainable scenarios for our built environments.</p>
496 Hurron Street
Toronto ON M5R 2R3
Canada
Bloor St. Culture Corridor
info@perceptible.com
America/Toronto
public