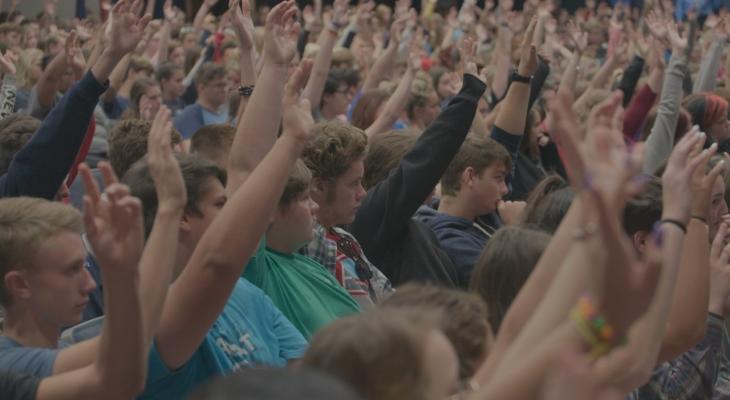 Jan
04
FREE: Connecting the Dots // Mental Health Film Series
The first documentary of its kind, Connecting the Dots takes on the subject of mental health through the voices of young people around the world. From Edmonton and New York to Nigeria and Australia, young people talk openly about their experiences in a way you have never seen or heard before. At a time when youth are facing increased anxiety and depression—on top of unrest surrounding systemic racism, sexual orientation, and gender discrimination—it's more important than ever to stop and listen. Intimate and heartfelt, the film brings this crisis to the surface, while shedding light on the inspiring ways we can break through barriers and take action.
Followed by a recorded Q&A with award-winning director Noemi Weis.
In partnership with Bell Let's Talk and Workman Arts.
This film may include content that is triggering for some viewers. If you or someone you know are in need of support, please reach out to ask for help. The following organizations can provide free mental health support 24/7:
Kids Help Phone | Call 1-800-668-6868 or text CONNECT 686868  
Wellness Together Canada | Visit ca.portal.gs or text WELLNESS to 686868. Adults can text WELLNESS to 741741. Indigenous Canadians can also reach out to Hope for Wellness at 1-855-242-3310.
If you are in crisis, please contact your local crisis center by calling 1-833-456-4566 toll free (In QC: 1-866-277-3553) or visit www.crisisservicescanada.ca
Mental Health Film Series: When it comes to mental health, every action counts. In the lead up to the annual Bell Let's Talk Day on January 28, we're showcasing free docs-and-conversations about mental health and mental illness. View all films >>
Hot Docs Ted Rogers Cinema
DETAILS
Hot Docs Ted Rogers Cinema
(416) 637-3123
506 Bloor St West
Toronto ON M5S 1Y3
Canada
DATE & TIME
-
[ Add to Calendar ]
2021-01-04 17:00:00
2021-01-29 04:59:00
FREE: Connecting the Dots // Mental Health Film Series
<p>The first documentary of its kind, <em>Connecting the Dots</em> takes on the subject of mental health through the voices of young people around the world. From Edmonton and New York to Nigeria and Australia, young people talk openly about their experiences in a way you have never seen or heard before. At a time when youth are facing increased anxiety and depression—on top of unrest surrounding systemic racism, sexual orientation, and gender discrimination—it's more important than ever to stop and listen.</p>
506 Bloor St West
Toronto ON M5S 1Y3
Canada
Bloor St. Culture Corridor
info@perceptible.com
America/Toronto
public