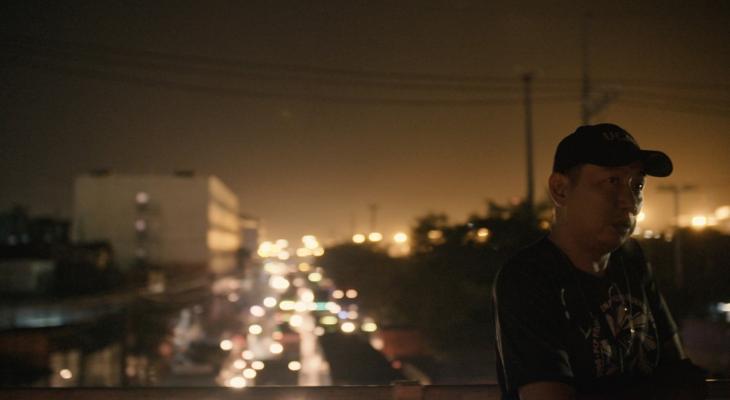 Jan
04
FREE: Rat Park // Mental Health Film Series
In 1978, Canadian psychologist Bruce K. Alexander conducted a radical psychological experiment involving rats and heroin that would revolutionize the way we understand addictions. Thirty years later, this timely and conversation-worthy VICE doc connects the long forgotten "Rat Park" findings with three stories taking place 10,000 miles apart—revealing why addiction is not really about the drug themselves, it's about the environments we live in.
In partnership with Bell Let's Talk and Workman Arts.
This film may include content that is triggering for some viewers. If you or someone you know are in need of support, please reach out to ask for help. The following organizations can provide free mental health support 24/7:
Kids Help Phone | Call 1-800-668-6868 or text CONNECT 686868 Wellness Together Canada | Visit ca.portal.gs or text WELLNESS to 686868. Adults can text WELLNESS to 741741. Indigenous Canadians can also reach out to Hope for Wellness at 1-855-242-3310.
If you are in crisis, please contact your local crisis center by calling 1-833-456-4566 toll free (In QC: 1-866-277-3553) or visit www.crisisservicescanada.ca
Mental Health Film Series: When it comes to mental health, now more than ever, every action counts. In the lead up to the annual Bell Let's Talk Day on January 28, we're showcasing free docs-and-conversations about mental health and mental illness. View all films >>
Hot Docs Ted Rogers Cinema
DETAILS
Hot Docs Ted Rogers Cinema
(416) 637-3123
506 Bloor St West
Toronto ON M5S 1Y3
Canada
DATE & TIME
-
[ Add to Calendar ]
2021-01-04 17:00:00
2021-01-29 04:59:00
FREE: Rat Park // Mental Health Film Series
<p>In 1978, Canadian psychologist Bruce K. Alexander conducted a radical psychological experiment involving rats and heroin that would revolutionize the way we understand addictions. Thirty years later, this timely and conversation-worthy VICE doc connects the long forgotten "Rat Park" findings with three stories taking place 10,000 miles apart—revealing why addiction is not really about the drug themselves, it's about the environments we live in.</p>
506 Bloor St West
Toronto ON M5S 1Y3
Canada
Bloor St. Culture Corridor
info@perceptible.com
America/Toronto
public